Exclusive
Finally Seeing The Light? Leo DiCaprio Turns To Madonna's Kabbalah After Split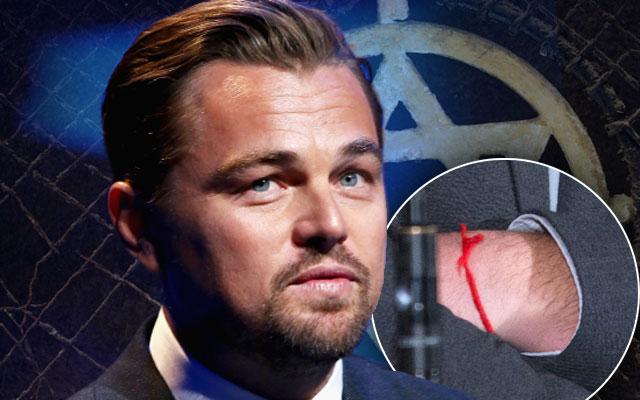 RadarOnline.com has learned that the five-time Oscar nominee Leonardo DiCaprio has turned to Kabbalah after his latest failed relationship.
A well-placed source suggested the discipline to 41-year-old DiCaprio after the actor broke off his five-month relationship with his latest model girlfriend, 25-year-old Sports Illustrated stunner Kelly Rohrbach.
It seems the suggestion didn't fall on deaf ears. DiCaprio was first spotted wearing the red bracelet associated with Kabbalah at an event for his new movie The Revenant in Hollywood, Calif., at the end of December.
Article continues below advertisement
DiCaprio was again spotted with the bracelet while ringing in the New Year at Nikki Beach in St Barth.
Since then, the actor has been seen wearing the unmistakable red band to multiple press events, peeking out from beneath his suit coat sleeve.
Now friends are hoping DiCaprio's discovery of Kabbalah — a religion favored by Ashton Kutcher, Demi Moore and Madonna — will help him finally find the love that has eluded him for the last several years.
MORE ON:
Leonardo Dicaprio
"Leo doesn't have a problem in getting a women, he has a problem of keeping them for the long term," said one insider.
"Leo is known as this big playboy, but he really would love to settle down and have children," continued the insider.
"He just needs some help realizing that a young hot model who is in her twenties doesn't isn't thinking about getting married and having kids."
Do you think Kabbalah could help DiCaprio find lasting love? Sound off in the comments below.