Lark Voorhies Slams Bill Cosby After Rape Arrest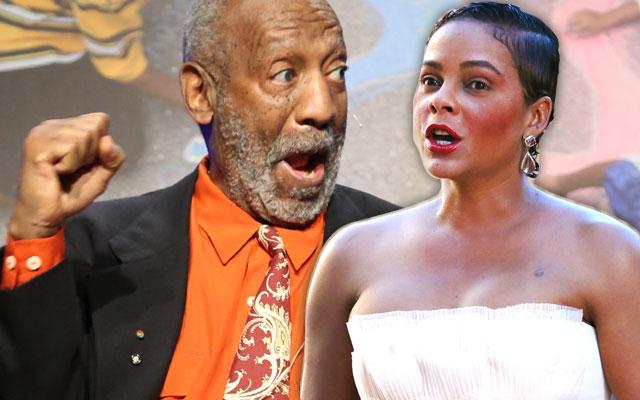 Lark Voorhies and Bill Cosby are both beloved television stars of the 90's, but that did not stop the actress from spouting some scathing words about Cosby following rape allegations from at least 55 women.
As RadarOnline.com reported, the 78-year-old comedian was arrested Dec. 30 in relation to the alleged 2004 sexual assault of former Temple University basketball coach, Andrea Constand. Despite years of allegations by a multitude of women, as well as damning deposition admissions by Cosby himself, many fans of the star had difficulty accepting his fall from grace, and crafted intricate conspiracy theories to explain how the man they loved ended up being charged with sexual assault.
Article continues below advertisement
Voorhies, 41, took to Instagram to share her thoughts on the matter. "The man you admired, Dr. Huxtable, was a scripted, imaginary character. Remember, Bill Cosby is not actually Dr. Huxtable," she said, captioning a photo of Cosby.
But she did not stop there. She posted another photo of the comedian, continuing, "And for us african americans to blame race is unimaginary and unacceptable. IT IS NO LONGER 2015."
The actress, best known for her role as Lisa Turtle on the teen sitcom Saved By The Bell referenced court documents which were obtained by RadarOnline.com Online, in which Cosby admitted to purchasing quaaludes in order to ply women for sex, and question those who blame others for Cosby's conduct. "People are blaming NBC, race, & politics. We need to start blaming Bill Cosby himself for his reprehensible and disgusting actions."
She doubled down, insisting, "Anyone who defends this man is defending the devil himself," she said, adding in another comment, "The truth is in the pudding!"
Voorhies also posted a vintage video of Cosby, in which he laughed with Larry King about slipping drugs into women's drinks. "On the head of a pin, I put it in the drink, and the girl would drink it, and HELLO!"