Bombshell Confession! Bill Cosby Admits He Gave Women Quaaludes For Sex As Court Unseals Records From Old Case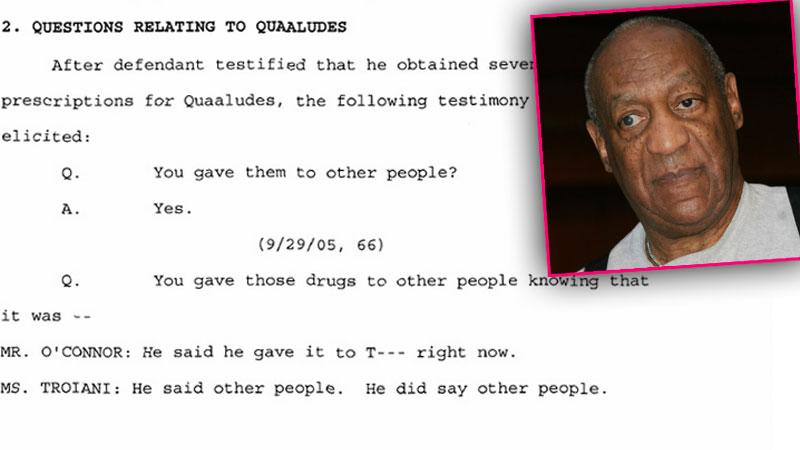 Bill Cosby admitted under oath that he gave women drugs in order to have sex with them in bombshell court documents unsealed Monday.
The Cosby Show star, 77, has repeatedly denied the claims by more than 30 women who said he drugged and raped them. But a Pennsylvania judge unsealed a deposition the actor gave where he admitted that he did give women drugs in order to have sex with them.
Andrea Constand was the first women to come forward and claim that he drugged and assaulted her and she sued Cosby. He gave the videotaped deposition in her case on September 27 and 28, 2005.
Article continues below advertisement
He was asked "When you got the Quaaludes, was it in your mind that you were going to use these Quaaludes for young women that you wanted to have sex with?"
Cosby responded: "Yes."
Later in the deposition Cosby details giving the woman drugs.
"I met Ms. redacted in Las Vegas. She meets me back stage. I give her Quaaludes. We then have sex," he revealed.
Cosby and his lawyers have publically denied the accusations against him.