Exclusive
Kylie Jenner's Family Hires 'Spy Team' To Trail Tyga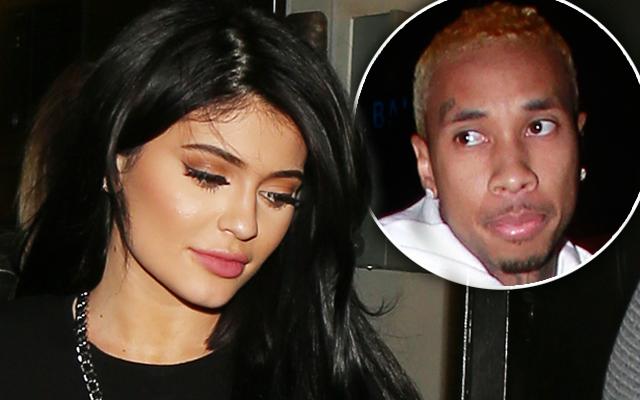 When you cross one Kardashian, you cross them all! RadarOnline.com has learned that Kylie Jenner's family has banded together to help her get to the bottom of new rumors boyfriend Tyga cheated. And her oldest sister, Kourtney Kardashian, is leading the charge.
Kardashian, 37, and Jenner, 18, have gotten extremely close recently. "Kourtney knows what Kylie is going through because she spent almost a decade with a cheating liar, Scott Disick," said the source.
Article continues below advertisement
As RadarOnline.com reported, prior to her split with Disick, 32, this past summer, the mother to Mason, 5, Penelope, 3 and Reign, 1, used private investigators numerous times in the hopes of exposing The Lord's cheating and lies.
Although she was not able to ever catch Disick in the act, the source told RadarOnline.com that Kardashian has "now employed her spy squad to help Kylie get the truth about what Tyga's up to."
However, the sleuthing sisters have their work cut out for them, as Tyga still insists that he never cheated on his Kardashian princess.
"The goal is to catch him in the act," said the source. "If they're able to, Kylie will have no other choice than to leave him."
Do you think it's fair for Kylie and Kourtney to spy on Tyga? Let us know in the comments!