Tyga Caught Cheating On Kylie Jenner With Brazilian Video Vixen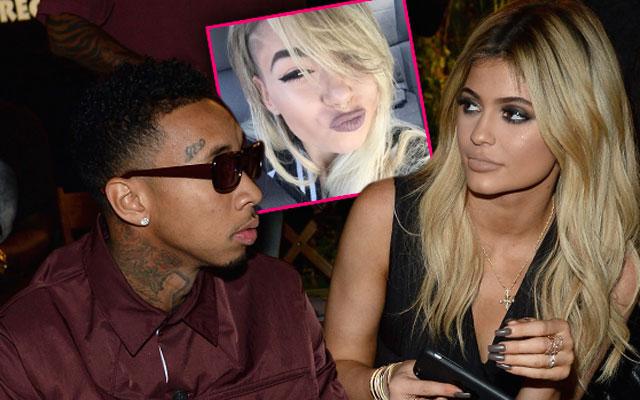 Article continues below advertisement
"Tyga is very careful and waits until Kylie is out of the country," a source told Us.
Insiders also tell the magazine that Tyga's flirtation started with innocent texts, checking in and asking Cardoso for photos. Soon after, the pair allegedly began hooking up and he even introduced her to some of his pals.
"She and Tyga wouldn't be extremely affectionate in front of them, but she could tell his friends all knew that they were something," a source told the publication. "If someone else was sitting next to Tyga, they'd move so she could sit next to him."
The "Stimulated" hit-maker apparently never mentioned Kylie during these hangout sessions, instead opting to act like he was single and ready to mingle.
Meanwhile, as Radar previously reported, the Kardashian klan has been urging 18-year-old Kylie to ditch her bad-boy boyfriend in recent weeks.
Aside from the fact that she rarely looks happy when she is around Tyga these days, a Kardashian family insider said, "Tyga really brings practically nothing to the table."
Article continues below advertisement
"Tyga does not treat Kylie like she deserves to be treated," the family insider added. "Kylie is so often just miserable, and that is not how you should be when you are in a relationship. She needs to ditch him."
To make matters worse, for the past year, rumors have swirled that Tyga was involved in a sexual relationship with transgender porn star Mia Isabella. Though Tyga has denied any wrongdoing, the rumors just don't seem to go away.
Will Kylie finally kick Tyga to the curb? Let us know what you think in the comments below!