Katie Rost Reveals: 'I Left My Husband When I Was 4 Months Pregnant'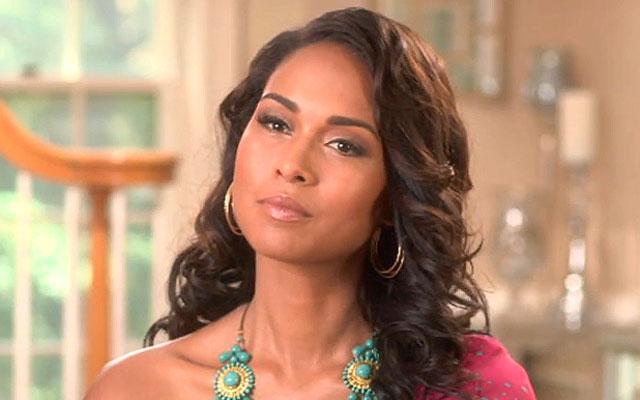 On October 29, 2012, Katie Rost tied the knot to her best friend from college, James Orsini, according to The Washington Post.
But the couple's happily ever after only lasted a brief moment in time.
"I left my husband when I was four months pregnant," the new 36-year-old Real Housewives of Potomac star told OKMagazine.com.
Walking out on her marriage while pregnant was no easy task for Rost.
"It was really hard, but I knew that it was the right thing to do," she admitted. "I knew that I needed my mom and that there was no way I would be able to get through the pregnancy if I didn't have a lot of support."
Article continues below advertisement
Heading back to Potomac seemed like the most reasonable decision.
"Potomac is where I grew up," Rost explained. "I just had to come home, so it was great because I didn't have to deal with the stress of my marriage and I could just kind of be with my mom and my aunts and just relax and be in a tranquil environment. That was more important to me."
Rost decided to call it quits from Orsini, 37, because she realized they were better off as friends than lovers.
"I think that we were just really good friends in college and we were kind of almost I'd say a perfect match for each other for friendship," she said. "We just weren't perfect for marriage and for a romantic relationship."
"We are so much alike and we know each other so well, and so it just became a little bit difficult because kids bring a lot of stress and my pregnancies, it was just kind of tough," Rost continued. "We just couldn't make it work."
Article continues below advertisement
Orsini sometimes acts resentful that their marriage ended.
"Just the divorce process, it just causes pain — it's embarrassing," Rost said. "We were married for such a short period of time and we both wanted it to work. I think he's just not maybe necessarily resentful of me, but just that we couldn't make it work and then we got pretty hosed on both sides by all these lawyers."
But today, the exes have a working relationship.
"It's really good," Rost confessed. "He is a great father."
"I think with me, he's a little bit resentful sometimes," she concluded. "But I'm always hoping that he will eventually love me the way he used to if that's possible after you have sort of dragged each other through the mud… I still love with him to death."
Catch the series premiere of RHOP on Bravo Jan. 17 at 9 PM ET.