Bravo Reveals Two New Housewives Franchises – Potomac & Dallas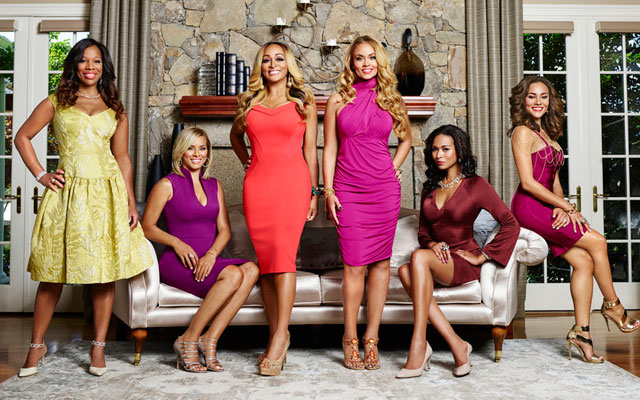 Get ready to meet two new crops of wealthy, catty, booze-loving ladies!
Bravo announced on Wednesday that they will be airing two new Housewives franchises in 2016, "with two new lavish and picturesque locales," promising to bring all the drama that fans fell in love with from veterans like NeNe Leakes and Teresa Giudice.
Once again wading into the political realm (but hopefully not gate-crashing the White House), The Real Housewives of Potomac premieres on Sunday, January 17 and will focus on the ultra-rich ladies who live "just up the river from our nation's capital."
Article continues below advertisement
The network is showcasing the blue-blooded Maryland suburb for the first new show.
"Its rolling hills, gated mansions, sophisticated prep schools, and exclusive country clubs all serve to keep the area invitation-only. Sprinkled throughout this community are a handful of old-line, wealthy African-American families who have historically broken racial barriers to provide the best life possible for their children," the network press release said.
The six new "well-to-do women" are Gizelle Bryant, Katie Rost, Karen Hugger, Charrisse Jackson-Jordan, Robyn Dixon and Ashley Darby.
Bravo claims they all "have fought for their places in this society by way of legacy or marriage."
Andy Cohen spoke about The Real Housewives of Dallas, which will air in late 2016. "It's a natural extension of the franchise with a Southern twist that 'ya'll' will enjoy," he said.
Will you tune into the new Housewives shows? Sound off in comments below.