Kailyn Lowry's Marriage On The Rocks? What Javi Says About Leaving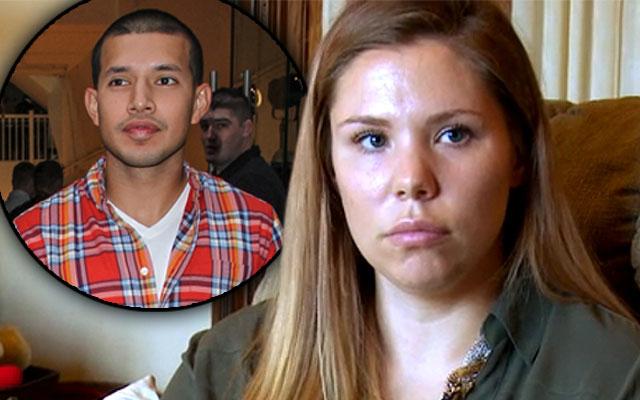 This past year has been tough on Kailyn Lowry's marriage to Javi Marroquin — and the next couple of months are only going to put distance between the spouses.
RadarOnline.com exclusively reported in December that the couple would spend the holidays together in anticipation of Marroquin's deployment in early 2016.
"It's not easy, but they are handling it the best that they can," a source said.
Now, as the time to say goodbye grows near, the couple is faced with yet another trying time in their marriage.
Article continues below advertisement
On Twitter, Marroquin, 22, ambiguously spoke about love by replying to a tweet that said, "Choose love over everything else."
Marroquin responded, "Love gets in the way of one's vision sometimes that it's not always the best choice."
But despite Marroquin's pessimistic comment, sources close to the couple assure that they are still on they right path.
Things are "good," a friend of Lowry's told Radar.
Another source confirmed that their relationship is "great."
In the past, Lowry, 23, has admitted that the couple is still working on issues within their marriage.
"I think it's been hard because I'm a college student and it's hard for me to balance a family life and a social life knowing that I can't relate to a lot of the kids that I go to school with," she said. "I can, but I can't at the same time."
She added, "It's like this weird dynamic and I think just finding a balance where I can have my family and my social life — that's where we have to figure it out."