Desperate For Fame? Porn Star 'Stalked' Josh Duggar Before Rough Sex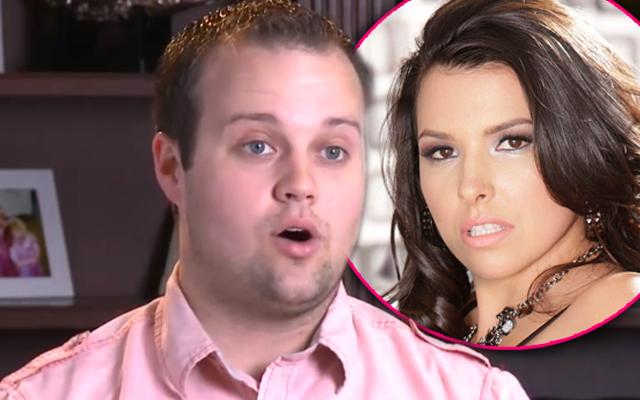 Josh Duggar did have sex with a porn star last year— but it may not have gone down exactly how she claimed in court documents, sources insist.
Danica Dillon, who slapped the disgraced reality star with a $500,000 lawsuit late last year, alleging he followed her to a strip club and then assaulted her during two nights of rough sex, actually instigated the trysts, the adult film actress' sister exclusively tells RadarOnline.com.
Article continues below advertisement
"She pretty much followed Josh for six months before the first encounter ever happened," Mariah Stamm told RadarOnline.com in an exclusive interview. "She was Twitter stalking him, and able to know where his location was."
But why chase the former 19 Kids And Counting star, 27— a married father of four— around the country? The California-based Stamm insists her sister was desperate for her "15 minutes of fame."
"She acts like she's some famous celebrity, like Taylor Swift," Stamm said of the 29-year-old star of 128 X-rated films, known off-screen as Ashley Stamm-Nothup. "She basically just wants to have sex with him and thinks it will do them both good to have each other as friends because she's the next big thing."
Stamm claims she knows for sure Dillon had sex with Duggar, despite the former "family values" activist's vehement denials.
Article continues below advertisement
But no matter what happened, she feels no sympathy for either party. (Dillon has claimed Duggar choked her and called her names, causing her to experience PTSD following the hardcore encounters.)
"If someone did that the first time, why go back a second time?" Stamm asked. "I don't feel bad for her."
And as for the outspoken Christian, 'whatever backlash he's getting, he should have known it was going to come," Stamm slammed. "He brought it upon himself."