Jamie Lynn Sigler Has Multiple Sclerosis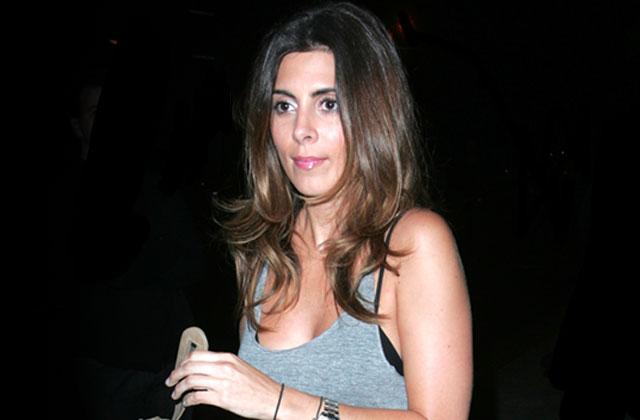 Just as Jamie-Lynn Sigler should be enjoying her first days as a newlywed with baseball player Cutter Dykstra, RadarOnline.com has learned she's secretly been hiding tragic news: The former Sopranos star has multiple sclerosis.
According to an insider, the actress, 34, shared the news with family and friends prior to her January 16 wedding at the Parker Palm Springs hotel.
But she's already been a supporter of the cause to find a cure for the deadly autoimmune disease: In 2014, her jewelry line, CJ Free, released a limited edition "Orange You Happy to Erase MS" bracelet. A portion of the proceeds went to the Center Without Walls, a research foundation that works to find a cure.
Article continues below advertisement
Multiple sclerosis is a disease that involves damage to nerve cells in the brain and spinal cord, and causes physical and mental symptoms. Other celebrities with MS include Jack Osbourne, Montel Williams, Mitt Romney's wife Ann, and actress Teri Garr.
"I wasn't ready until now," Sigler told PEOPLE magazine of revealing her illness. "You'd think that after all these years, somebody would be settled with something like this, but it's still hard to accept."
MORE ON:
Jamie-Lynn Sigler
Despite living without any symptoms for some years, Sigler told the publication that it's become worse over time.
"I can't walk for a long period of time without resting. I cannot run. No superhero roles for me," she joked. "When I walk, I have to think about every single step, which is annoying and frustrating."
Sadly, this isn't first time that Sigler has been confronted by a major medical crisis.
She previously admitted to having suicidal thoughts back in 1999, when she was suffering from "exercise bulimia" in the early days of her hit HBO show. After her weight dropped to 80 pounds, she said, she was put on Prozac and recovered.
"I thought that that was my life. I was set. This was the way I was going to have to live my life," she said. "And knowing that I was able to overcome it and be healthy and happy again is amazing."
Watch The Video On RadarOnline