Former KGB Spy Alexander Litvinenko Killed For Calling Vladimir Putin A Pedophile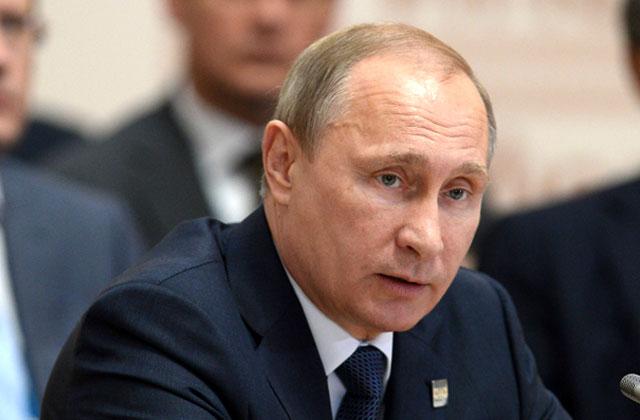 Ex-KGB spy Alexander Litvinenko may have been assassinated in 2006 after calling Russian president Vladimir Putin a pedophile, new reports claim.
In a shocking 300-page document, retired High Court judge Sir Robert Owen surmises that Putin "probably" arranged to have Litvinenko killed, destroying all video evidence of his alleged sexual activity with underage boys in the process, using his power over the Russian intelligence department.
Article continues below advertisement
"I am satisfied that, in general terms, members of the Putin administration, including the president himself and the FSB, had motives for taking action against Litvinenko, including killing him," Owen wrote in his report.
The document also claims that Putin's bodyguard Andrei Lugovoy and an accomplice, Dmitry Kovtun, poisoned Litvinenko's tea in November 2006, dropping in a significant dose of deadly substance polonium-210.
"I have concluded that there is a strong probability that when Mr. Lugovoy poisoned Mr. Litvinenko, he did so under the direction of the FSB. I have further concluded that Mr. Kovtun was also acting under FSB direction," Owen's report continues.
Litvinenko, who had obtained British citizenship shortly before his death, died gradually over three weeks, telling authorities that he believed it to be a direct hit from Putin.
Traces of the radioactive substance were later discovered in Litvinenko's teapot at a U.K. hotel bar, as pathologists say his autopsy proved to be "one of the most dangerous examinations" due to his dangerously hazardous tissues, New York Post reported.
Meanwhile, the Kremlin hit back on Thursday, calling Owen's claims surrounding Litvinenko's death preposterous.
"Maybe this is a joke," said Dmitry Peskov, a spokesman for Putin. "More likely it can be attributed to fine British humor — the fact that an open public inquiry is based on the classified data of special services, unnamed special services."