Eminem's Sister-In-Law Funeral Details: Read Touching Tributes From Friends & Family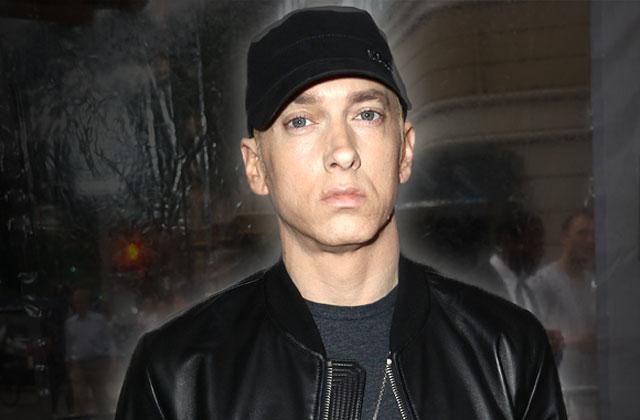 Those close to Eminem's sister-in-law Dawn Scott are still reeling over her sudden death, writing heartfelt messages to the troubled mother on her obituary page.
As RadarOnline.com previously reported, Dawn Marie Scott, 41, was found dead in a shabby mobile home at the Motor City Trailer Park on Jan. 19, police confirmed, after "an apparent heroin overdose, pending a toxicology test."
The trailer was located just miles from where Scott and Eminem, then known as Marshall Mathers, grew up together on Detroit's notoriously rough 8 Mile Road.
Article continues below advertisement
Scott is not only the twin sister of Eminem's wife Kim, but also the birth mother of the couple's adopted daughter Alaina.
Now, those close to the troubled addict have prepared arrangements for her memorial service, posting the details on the website of a nearby funeral home.
"Loving mother of Alaina, Adam, and Patrick; Cherished sister of Kimberly Mathers; Beloved daughter of Casimer and Kathleen Sluck; Dear Aunt of Witney Scott, Hailie Scott, and Parker Scott; Dawn is survived by many extended loved ones and friends," Scott's obituary reads.
On her tribute wall, family and friends have left messages of heartbreak for the mother-of-three, including sister Kim.
"Dawn was my sweet, beautiful sister who lost her way," Kim's message read. "I kept a light lit for her hoping she'd find her way back to me. I miss her and love her more than anything I could ever say. I wish she was here so I could hug her and tell her I love her."
"Half of me is gone and I will never feel whole again," the note continues. "She made me laugh and kept me on my toes. She was the best sister and friend in the world and I will miss her until we are together again."