Who Needs Housewives? David Foster In Talks For His Own Reality Show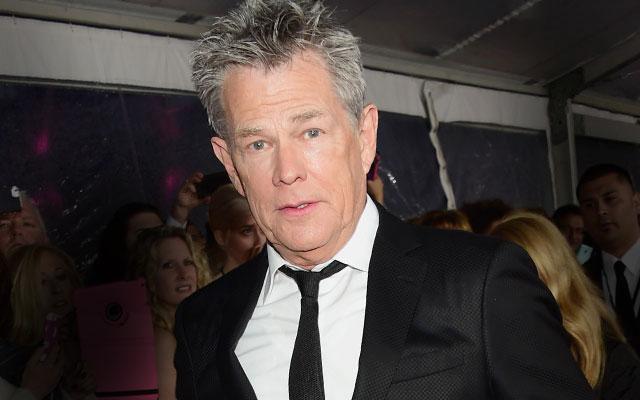 Yolanda Foster's divorce war just took on a new dimension: Her estranged husband, David Foster is planning to become a competitor in the reality TV realm. RadarOnline.com has learned that the Real Housewives of Beverly Hills ex is in talks for his own show!
"David, is in active talks to get a reality show on television quickly," an insider told Radar. "Since his music label cut him, he wants to be in the spotlight."
Article continues below advertisement
But it wouldn't be a Bravo spinoff. Instead, the source said, "The show would focus on unknown singers and David would act as their mentor. His personal life would also be included, focusing on his family life."
And he's definitely ready for his closeup.
"David seems miffed that Yolanda became a breakout star on Real Housewives of Beverly Hills," the source claimed. "The show made David look like an uncaring husband as Yolanda battled Lyme disease. He wants to change that perception and narrative."
Foster began his new PR campaign at the People's Choice Awards in L.A. on Wednesday night. After appearing with fan fave Jordan Smith, the most recent winner of The Voice, the music composer, 67, played the piano while Smith sang Joe Cocker's "You Are So Beautiful" during the award ceremony.
Foregoing a paycheck for the gig, "David just wanted to be any part of the show," the insider explained. "Watch for David to step up his profile during the upcoming award season. He has a lot more free time on his hands now that he is single."
Foster actually has a long history on TV beyond Bravo.
While married to third wife, Linda Thompson, he starred with step kids Brody and Brandon Jenner on The Princes of Malibu.
The show was canceled after only one season after Thompson filed for divorce from Foster in 2005.
And over the years, Foster made sporadic appearances on RHOBH. "He now is ready to helm his own show," the source said. "He wants to be the star this time."