Exclusive
Elton John's Secret Plan To Honor Pal David Bowie Revealed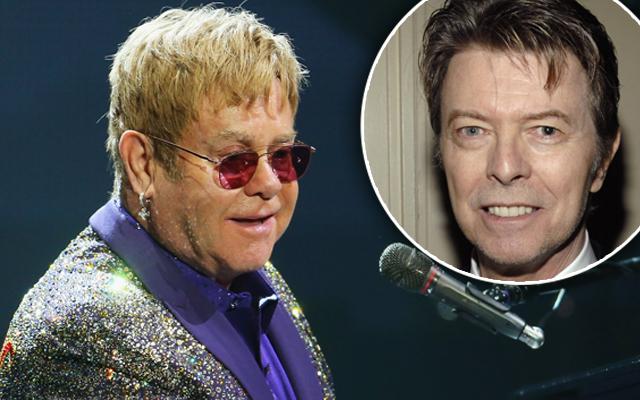 Just one day after David Bowie lost his battle with cancer at the age of 69, RadarOnline.com has exclusively learned that his lifelong pal Elton John already has something very special planned to honor his late friend.
On January 13, at the Wiltern Theater in Los Angeles, John and his band will introduce several new songs off his upcoming album, Wonderful Crazy Night. But after the sudden passing Bowie, a source told RadarOnline.com that "Elton has decided to dedicate one of these new songs to David. He is even working on writing a new song for the world to remember him by. Think 'Candle in the Wind.'"
Article continues below advertisement
"There are no hard tickets and it is a very intimate venue," the source said of John's one-off show.
"It is so hard to get into, that guests who are invited have to show their ID and credit card at the box office in order to be admitted."
Prior to the show, John spoke out in a heartfelt post on his Instagram dedicated to his "inspiration."
What is the greatest mark that David Bowie left on the world today? Share your thoughts in the comments below.