Woman Who Sued Casey Anthony Arrested For Stealing Cancer Patient's Credit Card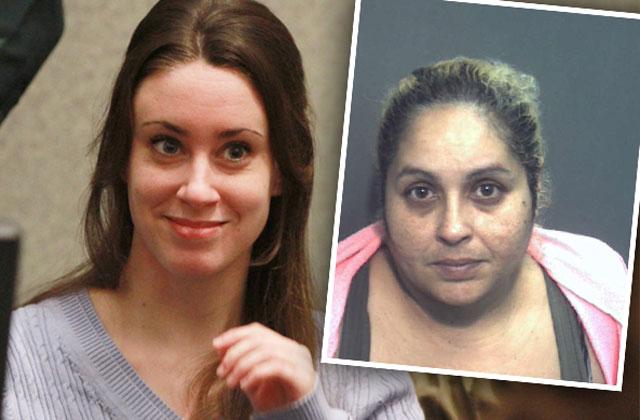 Zenaida Gonzalez, who famously accused Casey Anthony of defamation eight years ago, has been arrested for allegedly stealing an ailing cancer patient's credit card and spending more than $850 worth of items from various stores in Orlando, Florida.
The 45-year-old and her 26-year-old boyfriend, Jonattan E. Acevedo, have both been connected to the case and charged with credit card theft and grand left.
Article continues below advertisement
According to police, the pair had been working as room cleaners at the Kissimmee motel in December, where the 64-year-old victim had been living. At the time of the theft, the victim was visiting the hospital for cancer treatment.
As RadarOnline.com previously reported, Gonzalez sued Casey Anthony for defamation after she publicly claimed a nanny by the same name had kidnapped her daughter, Caylee Anthony, in 2008.