Big Ang Hospitalized — Another 'Mob Wives' Cancer Scare For Her?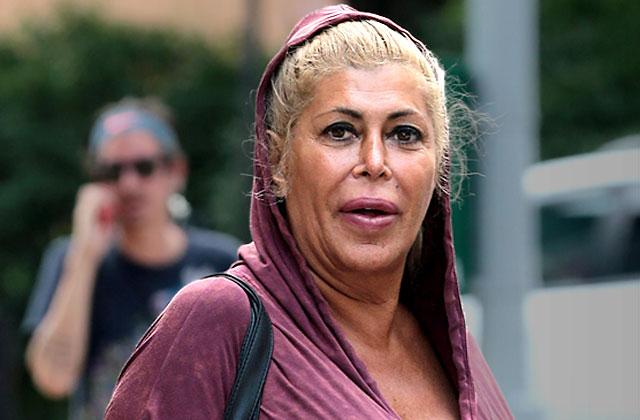 Angela "Big Ang" Raiola admitted that she is currently separated from her husband Neil Murphy, 43.
But that isn't the only major life event that the Mob Wives star has been facing.
RadarOnline.com can exclusively reveal that Ang, 55, went to the hospital on Tuesday.
"I just go for blood work," Ang told Radar. "Everything is good."
According to Ang, she has to undergo routine testing.
"Every three months, I go for a CAT scan and blood work for the next five years," she explained.
Article continues below advertisement
As Radar previously reported, Ang battled throat cancer in April 2015.
She was recently diagnosed again, but Ang confirmed that she is in remission.
Ang is also moving forward with her recovery.
"Oh it's going, it's okay," she said. "I'm good. I'm over it — back to normal."
Right now, Ang is just focusing on herself.
"Right now, I think it's time to focus on myself," she previously told Radar. "I'm always focusing on Neil, taking care of my grandchildren, taking care of my kids — I think it's time to take care of Angela."