'I Hope Not!' Angelina Jolie Says She Doesn't Want Her Kids To Be Actors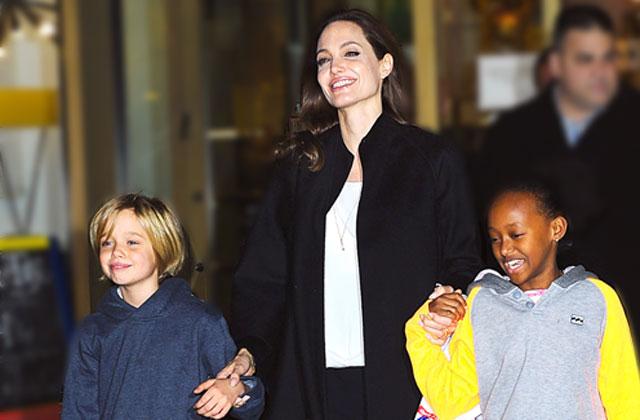 Sorry folks, there may not be any more actors in Angelina Jolie's family — at least, not if she can help it! The star, 40, sat down on the TODAY Show Wednesday, opening up about her experience working with four of her six children for her new movie, Kung Fu Panda 3.
"It was so much fun. I think what was so sweet about it was that they took it very seriously," Jolie told host Morgan Radford. "They came in and said, 'I don't know if I could do this. I'm not sure if I can do this.' And to talk them through it — it was simple little things — but they really took it seriously as a job and getting it right and not doing a bad job."
Article continues below advertisement
Jack Black, who stars alongside Jolie, also had his son Sam, 9, as part of the cast.
When asked if her kids had caught the "acting bug," the By The Sea director joked: "I hope not! We've always said if they want to be actors I hope they do something on the side, as well as being actors."
Watch the Video on RadarOnline.com:
Do you think Angelina is being too strict with her kids or simply protecting them from the Hollywood lifestyle? Let us know in the comments below!