Yolanda's Ex Mohamed Paying Her Huge Medical Bills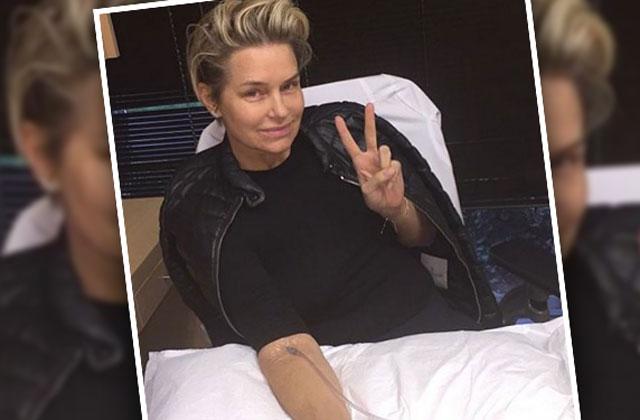 Yolanda and David Foster haven't even officially divorced yet, and their split is already getting nasty. As they continue to battle over their assets in settlement talks, RadarOnline.com has learned her first husband, Mohamed Hadid, has stepped up to help cover the costs of her Lyme disease struggle.
Tuesday night's episode of the Real Housewives of Beverly Hills featured Yolanda, 51, having several teeth removed because of concerns the metal in the fillings was contributing to her Lyme disease.
Article continues below advertisement
By Yolanda's side was her health advocate, who is paid, "nearly $8,000 a month," according to an insider.
"Her job is to keep precise records about Yolanda's doctor's visits, medications, and any side effects," the source explained. "Yolanda has a very hard time keeping track of what the doctors tell her because the disease has just ravaged her brain."
"It has been a huge relief for Yolanda to have the advocate working with her," the source said, "and she knows she is very lucky to have it."
But it certainly comes at a cost, and she isn't paying it.
The source claimed, "Yolanda's ex-husband, Mohamed, is paying for the health advocate."
Meanwhile, her divorce from David, 65, is still in the early stages. On Tuesday's juicy segment of Watch What Happens Live, the 51-year-old dished the dirt on what really ended her relationship — and she didn't hold back.
"Well, chronic long-term illness is extremely challenging," she said, implying that her Lyme disease diagnosis caused marital issues. "Not only for the person who is sick but also for the caregiver. It for sure changed the dynamic of the relationship."