I'm Broke! Yolanda Complains To Friends About Life After Divorce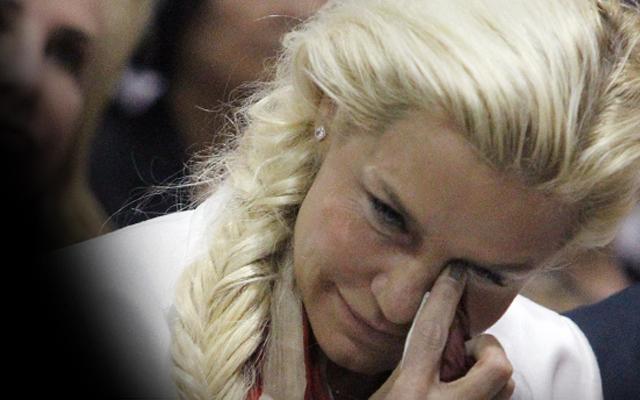 Yolanda Foster has gone from a millionaire's wife to a soon-to-be single mom, and she's feeling the pinch! Insiders tell RadarOnline.com that The Real Housewives of Beverly Hills star is complaining to close friends that she is broke since splitting with her husband, David Foster.
Yolanda, suffering from the lingering effects of Lyme disease, has been living in David's West L.A. condo, after they sold their Malibu mansion.
Article continues below advertisement
Since announcing the split earlier this month, "Yolanda has been holed up in the condo and is very unhappy," an insider told Radar. "David hasn't lived there for weeks, and she is absolutely miserable. The condo is in a luxury building, but Yolanda hates it."
"David has owned the condo for years and it was his bachelor pad," the source continued. "It's not large and luxurious as their Malibu mansion was."
And she's not exactly ready to splash out on a bachelorette pad for herself.
"The only income Yolanda currently has is from her ex-husband, Mohammad Hadid," the source claimed, "and he is no longer obligated to give her any support. Out of the goodness of Mohammad's heart, he is helping out the mother of his three children."
Meanwhile, Yolanda made her first public appearance since announcing her split from David at a Bravo bash in Hollywood on Thursday , and she wasn't wearing her wedding rings.
With the Lyme disease leaving her too weak to be a full time cast member of the RHOBH, "She is vowing to get as healthy as possible, and quickly," the source said. "She needs the paycheck because of the impending divorce."