Yolanda & Mohamed Back Together? What His Fiancée Thinks!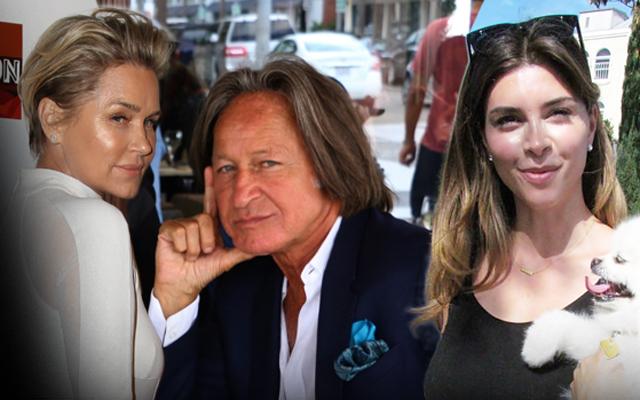 Yolanda Foster has leaned on her ex-husband, Mohamed Hadid, after her split from David Foster. But RadarOnline.com has learned that his fiancée, Shiva Safai, is not jealous in the least!
Brunette model Safai "absolutely isn't threatened by Mohamed's relationship with Yolanda," an insider told RadarOnline.com. "She is very comfortable in her own skin and has no reason to not trust Mohamed. She knows that their three grown children benefit from Yolanda and Mohamed getting along, and that is what matters. Any other woman would be intimidated by Yolanda, and the history she has with Mohamed, but not Shiva."
Article continues below advertisement
"Shiva knows that although Mohamed and Yolanda's marriage ended, that doesn't mean that they can't be friends."
As RadarOnline.com reported, Yolanda, 51, will be spending the Christmas holiday with her three children, Gigi, 20, Bella, 19, Anwar, 16, and their father Mohamed, as the Real Housewives of Beverly Hills star begins to live her life without estranged husband David, 65.
"Christmas will be bittersweet for Yolanda this year because of the impending divorce from David," an insider previously told RadarOnline.com. "Plus, she is no longer living in her Malibu dream house."
And while Shiva isn't especially close to Yolanda and Mohamed's daughters, she did recently accompany Mohamed to New York City for Gigi's Victoria's Secret fashion show.
"So happy I was right there next to my sweet love and witnessed the sparkle in his eyes as he was so proud of his daughter, and seeing her dream come true was priceless #vsfs2015," Shiva posted on social media on the night of the fashion show.