Exclusive! Prez Hopeful Ted Cruz Caught In Student Loan Scandal — Blocks Bill To Help Millions Refinance School Debt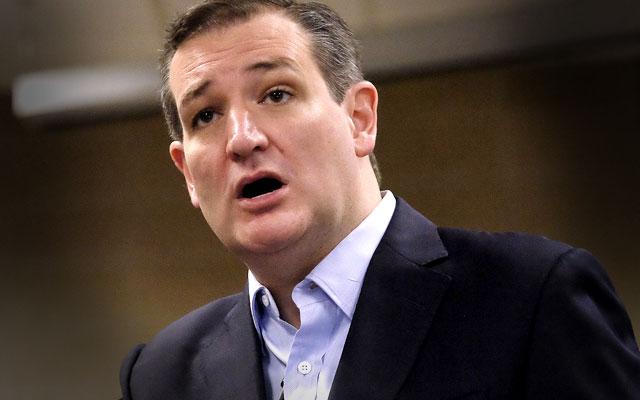 Ted Cruz may want to rethink his stance on student loans.
The Republican presidential candidate, 44, voted last year to block a bill that would have allowed 25 million people to refinance student loan debt at lower interest rates— when his own flesh and blood struggled with a staggering school debt.
The conservative Texas senator's sister, Roxana Cruz, 53, was slapped with a lawsuit by Boston University for failing to pay more than $30,000 in federal loans nearly ten years after attending medical school at the institution, RadarOnline.com can exclusively reveal.
Article continues below advertisement
And according to New York and Massachusetts court documents obtained exclusively by RadarOnline.com, Dr. Cruz, now a Texas-based internal medicine specialist, didn't pay the resulting court judgment for another eight years after the university's 1999 filing.
READ THE SHOCKING COURT DOCUMENTS
In June 1999, Boston University filed suit against Dr. Cruz, class of 1992, in Boston Municipal Court, alleging that she owed $34, 730.12 in federal Perkins loans with interest and attorney's fees.
Five months later, the school was awarded a default judgment of $37,734.83.
Despite the judge's order, Dr. Cruz failed to pay up— for many, many years.
In February 2007, Boston University filed another lawsuit, this time in her then-home county of Queens, New York.
"No part of the judgment has been paid, although duly demanded," the university's attorneys stated.
A judgment was entered that July, in favor of B.U. This time, Dr. Cruz was ordered to pay a whopping sum of $64,288.76.
Rather than run from the court once again, Dr. Cruz followed the court's orders and paid the judgment in full by November 2007.
She now has a flourishing practice outside of Dallas.
This isn't the first time Cruz' family has made headlines. As RadarOnline.com reported, the politician's other sister, Miriam, lived a life of crime before succumbing to a drug overdose at just 49 in 2011.