Rita Ora Claims Jay Z's Record Label Abandoned Her, Lawsuit Reveals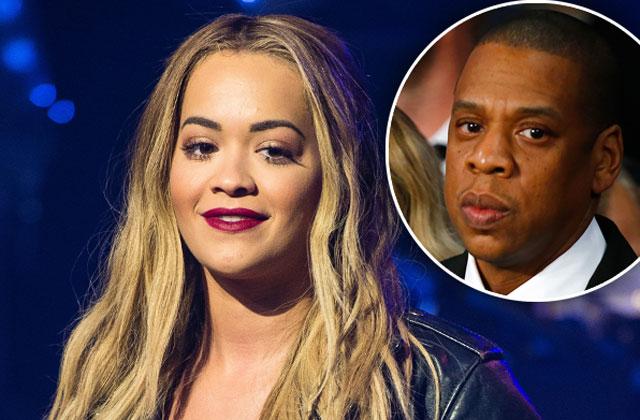 Rita Ora is done with Jay Z –– and she's got the lawsuit to prove it.
As Radar previously reported, court documents filed in California's Superior Court reveal that the U.K.-based singer, who infamously dated Rob Kardashian, wants to be released from her seven-year contract with the rapper's Roc Nation, claiming the entertainment company has attempted to "hinder" her music career.
The 25-year-old's main focus is that she is currently "self-funding her promotional television appearances, recording costs and video projects," and feels that she's been "orphaned" by Roc Nation.
Article continues below advertisement
If Ora loses the case, the singer could be stuck with Roc Nation through 2019. But should she win, a significant sum of damages could be paid out, though the specific amount has not been disclosed at this time.
When Ora first signed onto the label, leaving Sony behind, rumors swirled that she hooked up with her boss, Beyonce's husband. The "Black Widow" artist has since denied an affair.
The label's "dysfunction" cited in Ora's suit quite possible stems from the pair's alleged relationship, making this a truly stick situation for Jay Z.