Cynthia Bailey's Husband Peter Thomas Denies New Cheating Rumors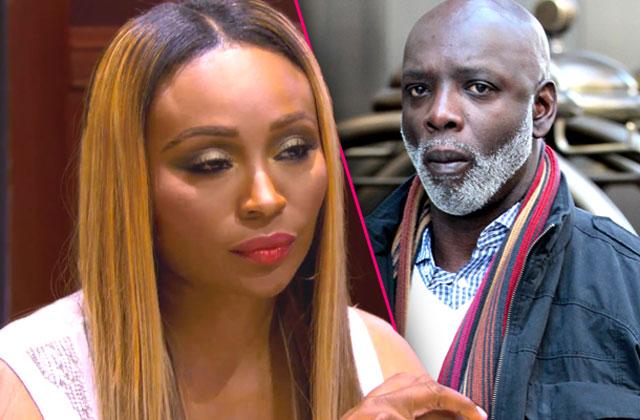 All throughout season 8 of Real Housewives of Atlanta, Cynthia Bailey has been fighting with her husband Peter Thomas over allegations that he cheated on her.
In a recent episode, they settled their differences and it seemed as if they were going to be able to move forward.
"They both really do love each other and really do want to work it out," their costar Porsha Williams even told RadarOnline.com. "I think that's what they both want."
Article continues below advertisement
But over the weekend, the drama again reached an all time high after Thomas posted a message on Instagram denying rumors of an affair after he was spotted attending a concert with two female companions.
"Last night I took My General and assistant manager of Sports One/Bar One to the Jill Scott concert, and because of reckless accusation made by other, ever nosy citizens is now a blogger… come on people, REALLY!!!!!" he captioned a shot of his two friends. "If I am with one of my Gay friends, would it be that I'm now gay, and I'm also cheating???"
As Radar previously reported, prior to their reconciliation, Thomas, 54, and Bailey, 47, had multiple fights about the status of their marriage.
In one such incident, Bailey confessed to no longer loving her husband.
"I just know that I'm unhappy," she told the cameras. "And what I equate to being unhappy is maybe I'm just not in love with him anymore."
What do you think about the ongoing rumors afflicting Thomas and Bailey's marriage? Are the doomed, or will they be able to continue to work through their issues?