Exclusive
Blood & Gore! Chilling Crime Scene Details Of Louisiana Murder-Suicide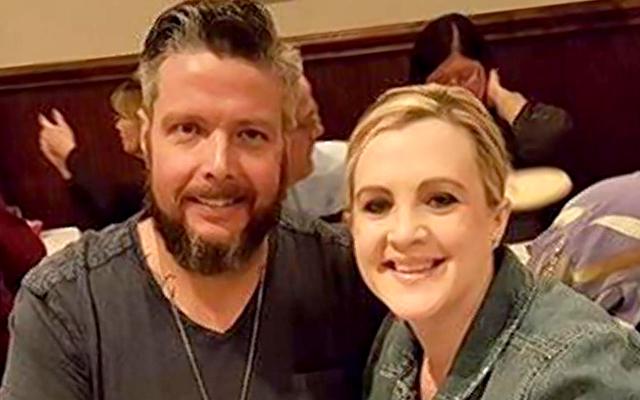 After a shocking murder mystery left four dead over the holiday weekend, RadarOnline.com can now reveal the bone-chilling crime scene details.
Police were called to the Marrero, Louisiana, home of the Mata family on Sunday morning by the female victim's 18-year old daughter. She discovered the horrifying scene upon coming home from a hunting trip.
Mom Kelli Mata, 40, 46-year-old David Mata, and their two sons Caden, 4, and Liam, 2, all appeared to have died of stab wounds.
Article continues below advertisement
Jason Bordelon, 33, was renting out the Brandi Street home to the Mata family and has revealed the grisly details exclusively to Radar.
Bordelon said he saw the crime scene about three hours after the incident took place.
"There was no struggle," he told Radar while referring to Kelli, who was found dead on the kitchen floor. "She didn't see it coming, dinner plates still on the table."
The two toddlers that were found in their rooms also suffered a gruesome fate, he claimed.
"The 4-year-old had a Minion doll with a huge bloody handprint on it," he revealed.
Bordelon, however, found the two-year-old's room to be the most unsettling.
"His pillow looked like a bowling ball imprint where his head would have been. I couldn't believe the amount of force he shoved his face in that pillow. That was the most disturbing," Bordelon told Radar.
Bordelon is now trying to sell the home and is in the middle of clearing it out with the help of a professional cleanup crew.
When approached for comment, a Jefferson Parish Sheriff Office spokesperson referred Radar to a press release on their website which states that the incident is being investigated as a murder-suicide.
David Mata, who is accused of stabbing his wife and two sons, may have died from a drug overdose, Jefferson Parish Coroner Dr. Gerry Cvitanovich told the Times-Picayune.
He told the Louisiana-based newspaper that although Mata was found with stab wounds, they were not life threatening. Police are currently waiting for toxicology results.