Courtroom Showdown! Leah Messer To Fight Ex Corey Simms For Custody Of Daughters In New Hearing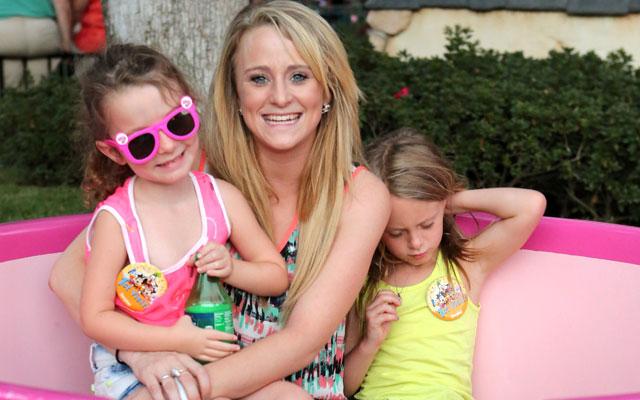 Leah Messer finally has a chance to get her girls back.
RadarOnline.com can exclusively reveal that the Teen Mom 2 star, 23, has a hearing scheduled next month in her battle to regain custody of twins Ali and Aleeah from ex-husband Corey Simms.
"Leah is thrilled she got a court date," an insider told RadarOnline.com. "She's been waiting for this opportunity for months."
As RadarOnline.com previously reported, Messer lost primary custody of her two oldest daughters, who turn 6 this week, in October after a judge ruled that the little ones would be better off in Simms' more stable household. Frequent school absences were cited in the ruling.
Article continues below advertisement
However, Messer held a meeting with the superintendent, and sources claimed she proved she had dropped off her girls to school on time.
For now, the MTV star has weekend custody of Ali and Aleeah, and primary custody of youngest daughter Addie, 2, with ex-husband #2 Jeremy Calvert.
"Leah thinks she has a good chance to get her daughters back," a source revealed. "She's optimistic."
Another source confirmed the January hearing, adding "she's trying to get custody back to what it was" before the October ruling.
After a rollercoaster of a year, life seems to be falling into place for Messer. After a rehab stint and second divorce, she is now living with personal trainer T.R. Dues, 33.