Exclusive: Leah Messer Wins Battle Over School Records, Could Get New Custody Hearing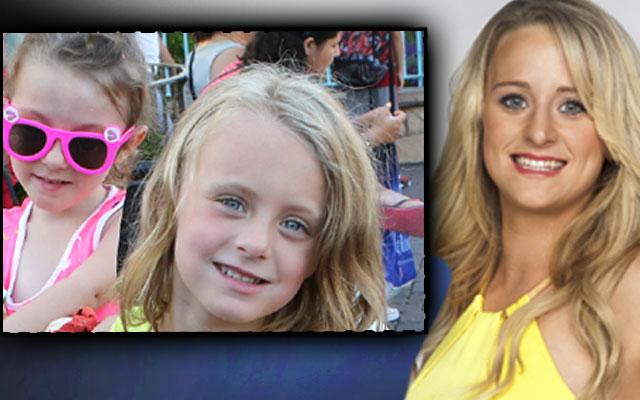 By Gina Bacchiocchi & Lindsey DiMattina
Leah Messer lost primary custody her twins last month— but she is fighting tooth and nail to get them back in her home.
As RadarOnline.com reported, a judge handed the Teen Mom 2 star's ex-husband, Corey Simms, 26, weekday custody of their 5-year-old daughters, Ali and Aleeah, citing school records indicating they were tardy multiple times in their mother's care.
Article continues below advertisement
But after a meeting with the superintendent of the girls' West Virginia elementary school, Messer proved they were both on time nearly every day in their first months of school, and the board admitted they were in the wrong, sources exclusively tell RadarOnline.com.
"Leah had all kinds of proof to shut them down," a friend told Radar, confirming Messer's own assertion to Us Weekly that she took time-stamped photos of her drop offs. "They admitted the records were inaccurate."
And Messer is blaming none other than Simms and his wife Miranda Patterson for the botched attendance records.
"Leah is convinced Corey and Miranda persuaded a school employee to mark them tardy," the source claimed, adding that the Teen Mom dad has friends in the faculty.
Next up: A hearing to reconsider the custody arrangement given the shocking new evidence.
"She has a good chance of bringing this to the court," the source insisted. "She really could get her daughters back."
The MTV reality star has had a difficult year, spending a month in rehab for anxiety, depression, and for what sources told Radar is a not-so-secret pill problem.
She was caught on camera nodding out and slurring her words, and fighting in front her twins and youngest daughter Addie, 2 (with ex-husband #2 Jeremy Calvert).
Do you think Leah will regain custody of her girls? Sound off in the comments.