Kristin Cavallari's Missing Brother Arrested For Threatening Woman With Shotgun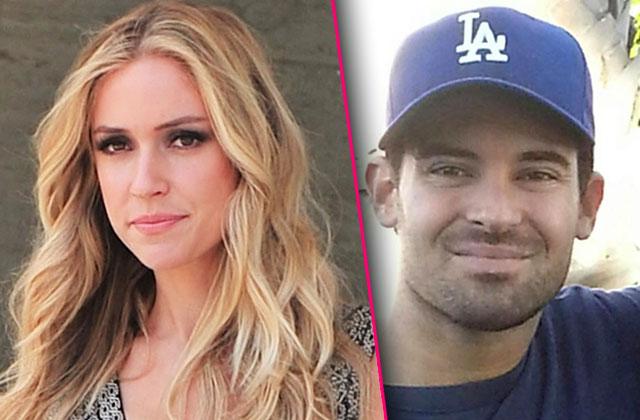 In the days before he mysteriously disappeared, it seems Kristin Cavallari's brother Michael was leading a deeply troubled life.
On November 23, the 30-year-old San Clemente, California, native was arrested for making criminal threats following a terrifying domestic dispute, RadarOnline.com can exclusively reveal.
According to Orange County Sheriff's Department, a female called police at 6:25 pm with claims that Michael Cavallari had just threatened her with a gun outside her home.
Article continues below advertisement
"The victim/informant was in her home when she heard tapping that sounded like a piece of metal hitting her door," Chief Information Officer Kirk Wilkerson told Radar. "She looked through the peep hole and cracked the door open but did not see anyone. She then looked out the window to the walkway between her apartment and the parking lot and saw Michael with a shotgun pressed to his shoulder and the barrel raised parallel to the ground, aiming down the path."
Authorities contacted Michael and met him at Dana Point City Hall.
"While speaking with Michael, deputies could smell a strong odor of an alcoholic beverage coming from his breath," Wilkerson continued. "Michael admitted to having a loaded shotgun in his trunk."
Officers confiscated the gun, then returned to Michael's home, where they found ammunition and a shotgun barrel. They seized all the items and handcuffed the alleged perpetrator.
Article continues below advertisement
The female victim claimed Michael had previously exhibited violent behavior.
On November 11, she said, the two had a verbal dispute and "she was in fear of him."
"For several weeks after the incident, Michael kept knocking on her door, but she refused to answer," Wilkerson said.
RadarOnline.com can also reveal that Michael was previously arrested on August 24, 2015 following an argument with a female at the same home address.
But this time, he was the one to contact authorities.
"Michael told deputies he wanted to report his female friend punched him in the face," he C.I.O. claimed.
However, responding officers realized he had a bench warrant, and they promptly took him into custody.
As Radar previously reported, Michael was last seen in a Utah gas station on November 27— just four days after his arrest in California.
His car was discovered abandoned off a dirt road with the motor still running.