Kris Jenner Scales Down Christmas Eve Party After Security Scare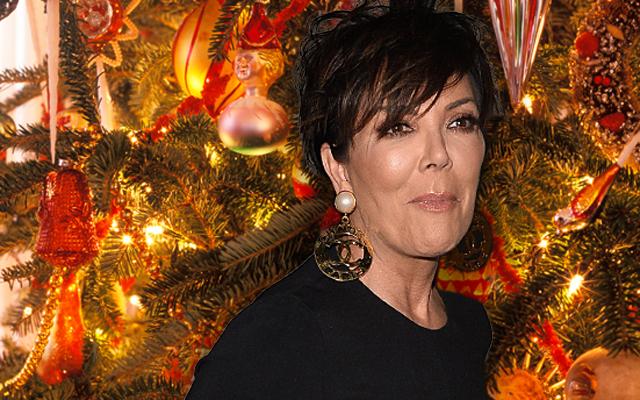 Keeping up with the Kardashians momager Kris Jenner is NOT keeping up with her holiday traditions this year!
After a security scare at her Hidden Hills mansion last week, RadarOnline.com has exclusively learned that the 60-year-old matriarch has decided to rein in her usual over-the-top Christmas bash.
"Kris is legitimately worried for her family's safety right now," said a source. "She has been kind of paranoid lately and is taking every precaution to ensure that they will all be okay."
Article continues below advertisement
As Radar reported, an overzealous fan was arrested after they managed to break in to her house while she was there last week. In the aftermath, some members of Jenner's inner circle advised her to pull a Grinch move and cancel the party altogether. But the source said that the show will go on, only on a much smaller scale than before.
"Kris really wants to keep it to her immediate family, friends, glam squad, PR team, and, of course, network executives," the source explained. "She has invited fewer than 200 people this year."
But the question on everyone's minds is, will Kris invite her ex, Caitlyn Jenner, 66, and 28-year-old outcast son Rob Kardashian to the party after shutting each of them out of the family's Christmas card?
"Of course she has invited both of them. Caitlyn said that she will be there, but no one expects Rob to come," the source told Radar.
"Sadly, Rob is not expected to show up. In fact, that is probably the last place that he would want to be on Christmas Eve."
Do you think that Kris Jenner should still have her Christmas party after the security scare at her home last week? Tell us your thoughts below.