Master Manipulator Kris Jenner Fakes 'KUWTK' Scene With Kylie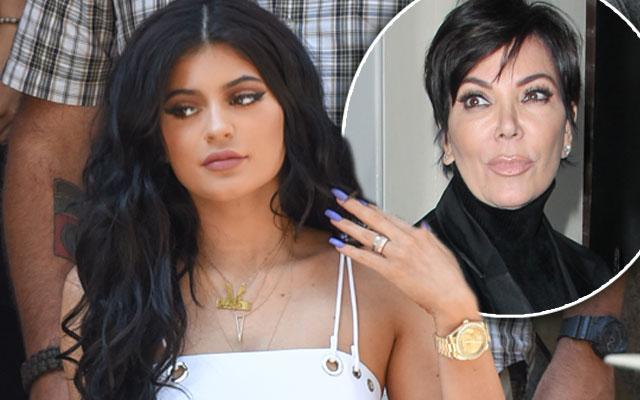 Kris Jenner is a master manipulator and that is never more evident than when she fakes scenes on her "reality" show.
After the December 13, 2015, episode of Keeping Up with the Kardashians the momager was again found guilty of scripting scenes and contriving situations.
The 60-year-old was busted while filming with her youngest daughter Kylie Jenner's birthday party.
As the teen gets ready to turn 18 and have a blow out celebration in Canada, where the legal drinking age is only 18, her boozy mother warns her of the perils of drinking.
Article continues below advertisement
She says that her youngest is "not a big drinker, but is still worried about her, so she cautions Kylie to "mind her Ps and Qs."
A sassy Kylie tells her mom "well, I wasn't planning on drinking."
But according to the razor sharp experts at Keeping Up with the Kontinuity Errors, this scene was filmed on September 10, 2015. Jenner's midriff-baring workout outfit from the scene was snapped by the paps on that day.
Unfortunately, that was almost a month AFTER her birthday party in Montreal, which took place on August 16, 2015.
Can you keep up with the Kardashian's fakery? Sound off in the comments below.