Saint West In Danger? Crazed Stalker Breaks Into Kris Jenner's Home With Baby Inside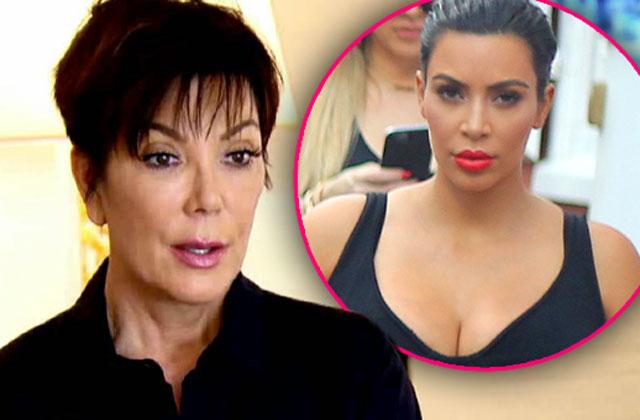 An obsessed Kardashian fan reportedly broke into Kris Jenner's home on Tuesday, walking straight through the momager's front door!
Sources say that between 1:30 and 2:00 p.m., a man carrying a backpack walked up to the Hidden Hills residence, convincing security guards that he had a scheduled meeting with the 60-year-old reality star.
According to an exclusive onlooker, Kim Kardashian and Kanye West's nanny was also spotted at Kris' home that day, pushing their newborn, Saint West, around the driveway at approximately 2 p.m.
Article continues below advertisement
"If the stalker was inside the house at that time, he was dangerously close to Kim's new baby," Radar's source shared.
Meanwhile, police believe that noisy construction in the area could have caused the initial confusion amongst Kris' security. Ironically, Kim and Kanye have had extensive construction on their home in recent months, which was still in full-swing at the time of the intrusion.
Upon entry, the stranger had reportedly made his way to the Kris' office, where she was busy at work, E! News reports.
Startled, the Keeping Up With The Kardashians star called the police while her security team removed the man from the house.
The out-of-towner, who has yet to be identified, was later detained and put on a psychiatric hold.