Rehab For Rob? Kardashian 'Off The Rails' Again & Family Is 'Terrified'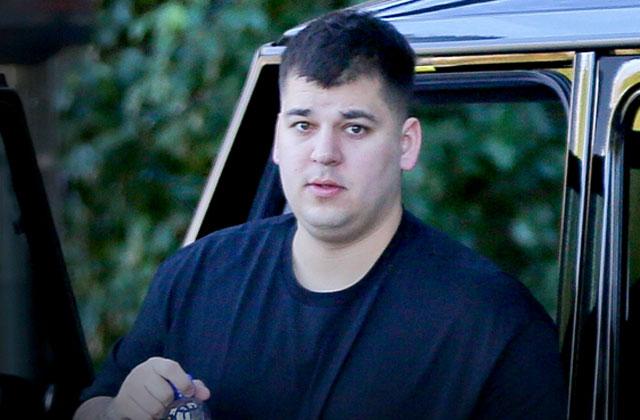 Keeping up with the Kardashians son Rob Kardashian has fallen back into his old ways! Although it seemed recently that he was back on track to lose weight and get his life together, a source close to the clan told RadarOnline.com exclusively that those hopes have been dashed and "the entire family is terrified!"
"Rob has gone off the rails again," the insider said. "He is, once again, out of control."
Article continues below advertisement
According to a separate source, stepmother Caitlyn Jenner, 66, "has been saying she really feels like Rob needs to go into rehab."
As RadarOnline.com previously reported, in recent months the 28-year-old only son of late Robert Kardashian Sr. had seemed to be on the mend after a series of setbacks.
"He was doing so well for a minute but is now off the RadarOnline.com again and he seems to feel neglected because the entire family is focused on Kim, as usual," said the source.
"Nobody knows what to do anymore because Rob will not even leave the house. He seems really bad off and everyone is really worried," the insider told RadarOnline.com.
Do you think that Rob Kardashian should enter rehab? Tell us your thoughts in the comments below.