Kyle Richards Still At War With Kim? 'RHOBH' Star Reveals The Truth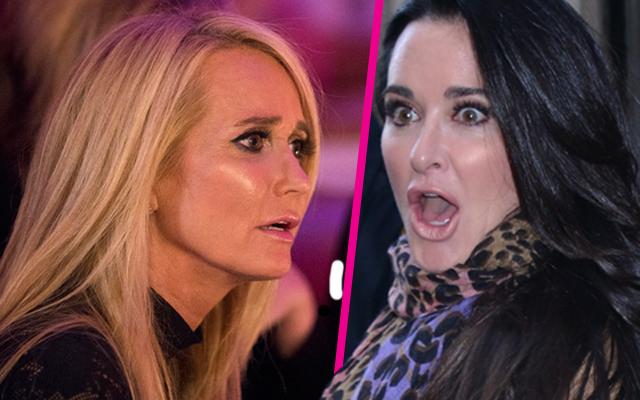 At the end of last season of Real Housewives of Beverly Hills, Kyle Richards and her sister Kim Richards were embroiled in a nasty feud, which erupted after Kim's addiction problems resurfaced.
But Kyle Richards, 46, now tells OKmagazine.com that after Kim, 51, went to rehab, their relationship improved.
"It's doing much better, which I'm very grateful for," Kyle said. "We're actually doing well now."
Article continues below advertisement
The journey to repairing their relationship, though, wasn't without its bumps the road.
"It was just a lot of damage and it's going to take quite some time before it's completely healed," Kyle admitted. "But I think that we're probably always going to have a rocky relationship and are going to have good times and bad times."
"It will always be a work in progress," she continued. "But we love each other — we just don't always get along."
As for Kim's sobriety, "she's good," Kyle said. "She's happy, healthy and took care of herself and did what she needed to do. She's sober!"
But Kim wasn't the only family member who Kyle had a rough time with this past year. In the trailer for the new season of RHOBH, Kyle questions if she should go to her 32-year-old niece Nicky Hilton's wedding after she's told not to attend.
Like with Kim though, Kyle was able to overcome the drama with her 56-year-old sister Kathy Hilton's family.
"It was just some family dynamics that I was going through in my personal life that were not really part of the show, but your life ends up being on the show when you are on a reality show," Kyle said. "So it's worked out now. I went to Nicky's wedding. It was a beautiful wedding."
She concluded, "It was just a whole family dynamic situation… it's okay now."
RHOBH airs Tuesdays on Bravo at 9 PM ET.