Kim Richards Apologizes To 'RHOBH' Cast & Crew In Hopes Of Returning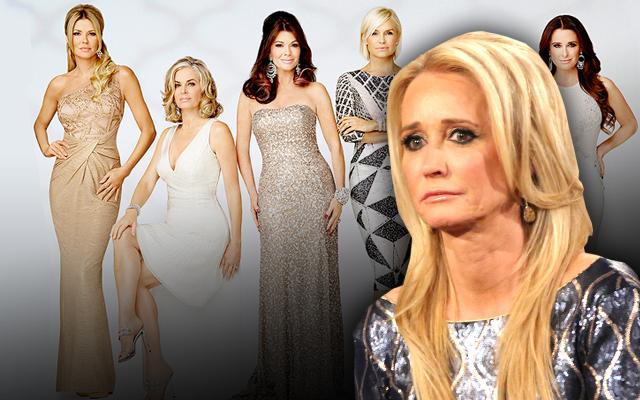 Newly sober Kim Richards has made amends to the Real Housewives of Beverly Hills cast and crew, RadarOnline.com has learned, in the hopes of returning to the show.
Richards was fired from the hit Bravo show this spring after two humiliating arrests, but returned for this season's finale taping last weekend, as RadarOnline.com reported.
"Kim was at the finale taping for the show last Friday at sister Kyle's La Quinta vacation home," an insider explained.
Article continues below advertisement
But before filming began, "Kim took several members of the crew aside, and apologized profusely for her behavior recently."
"There were a lot of tears as Kim explained she is committed to her sobriety," the source revealed. "Kim also owned up to her past bad behavior to the other ladies. There was a lot of concern for Kyle as well. The sisters appear to be starting a new chapter in their relationship after not speaking for months."
Kim and her sister Kyle Richards famously battled last season on RHOBH, effectively ending their relationship for nearly a year, but the siblings have buried the hatchet to film the reality show once more.
Kim and Kyle have also been "working on repairing their fractured relationship," the source added. "Kim is sober and is coming to grips with all of the havoc she caused. Kyle is forgiving, but a lot has gone down that she just won't be to forgive."
During the party, Kim was "determined to keep a very low profile," the source claimed. "She didn't want to have any attention on her. She really hopes to come back to the show next season and would allow cameras to document her path to sobriety and recovery."
Do you think her recovery will stick this time around? Let us know in the comments.