Kelly Rutherford 'Only Has Herself To Blame' In Custody Loss, Lawyer Says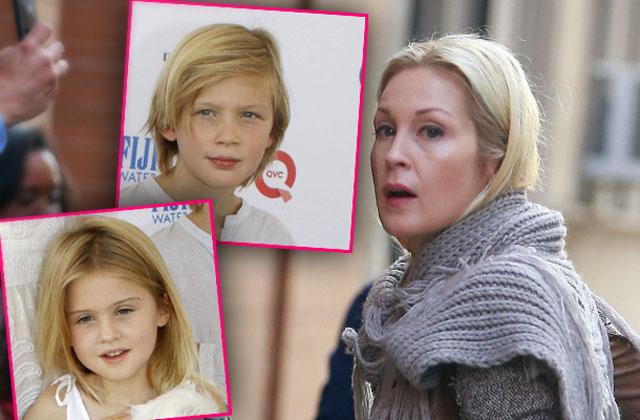 After losing custody of her children following a bitter six-year battle with ex-husband Daniel Giersch, Kelly Rutherford has been left completely devastated.
But according to New York lawyer Susan Moss of Chemtob Moss & Forman, who hasn't dealt with Rutherford's case directly, the mother of nine-year-old Hermes and six-year-old Helena has no one to blame but herself.
"Kelly Rutherford has only herself to blame," Moss told PEOPLE magazine in an exclusive interview. "She is the reason why she lost custody of these kids."
Article continues below advertisement
"Rutherford's visitation rights can only be used in France and Monaco, and the reason for that is because, this summer when she had visitation in America, she refused to return the kids, and courts really don't like self-help," Moss further explained to the publication.
As RadarOnline.com previously reported, a judge in Monaco ruled this week that Rutherford would not only lose custody of her two young children, she will never be allowed to bring them to the United States again.
According to court papers allegedly obtained by the MailOnline, the Gossip Girl actress can only "exercise her visiting and accommodation rights exclusively in France and Monaco."
Though Rutherford was granted half of Christmas, as well as spring and summer vacations with her children, each visit must take place in either France or Monaco.