Kelly Rutherford Can Never Take Her Kids Back To America, Judge Rules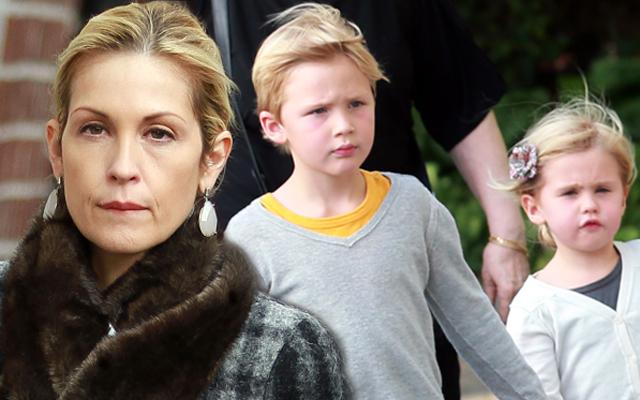 Kelly Rutherford has been dealt the final devastating blow in her ongoing custody battle. A judge in Monaco ruled this week that she has lost custody of her two young children and that she will never be allowed to bring them to the United States again.
The mother of Helena, 6, and Hermes, 9, was fighting for full custody of them against her German ex-husband, Daniel Giersch, 41, but the judge granted him full custody, ruling that they will live with him in Monaco.
Article continues below advertisement
Rutherford, 47, is now forbidden from bringing her children home with her to the United States, with the judge deciding she must "exercise her visiting and accommodation rights exclusively in France and Monaco," according to the MailOnline.
The site claims to have seen the court papers that states they must make decisions about their "health, schooling, religious education and any change of residence," jointly.
The ruling comes after the Gossip Girl actress refused to turn the children back over to Giersch after having them in New York for six weeks in the summer of 2015, a move that ultimately proved to have dire consequences.
She was granted half of Christmas and spring and summer vacations with her children, but they must take place in either France or Monaco. They will spend the entire winter with their father.
Giersch also was ordered to pay her $3,281 a month in support.