'Kate Plus 8' Fakery! Kate Gosselin Admits Staging Scenes With Kids On Reality Show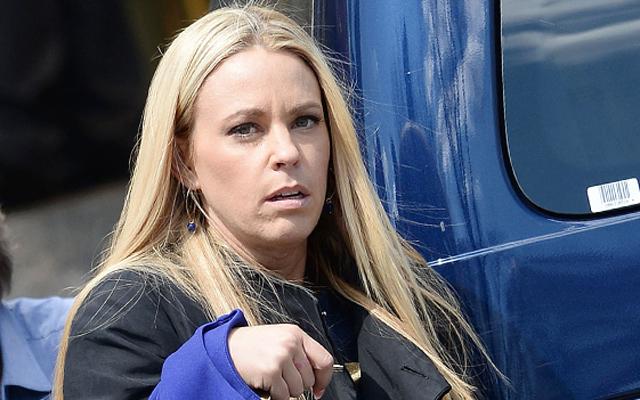 Kris Jenner, is that you?
The Keeping Up With The Kardashians matriarch isn't the only TV mom to commit reality fakery!
Kate Gosselin confessed to staging scenes involving her young twins and sextuplets in alleged private diaries exposed by author Robert Hoffman in the rerelease this week of his book, Kate Gosselin: How She Fooled The World.
In a September 12, 2006 entry, the mother of eight discussed filming then 5-year-old Mady and Cara's first day of kindergarten for the very first season of their TLC reality series.
Article continues below advertisement
A producer "wants to film Friday as if it were the first day of school," Gosselin wrote.
However, the girls actually began school two weeks prior. (On August 30, she said she felt "old and very privileged" with the twins going off to kindergarten the next day.)
Five months later, the 40-year-old, then married to ex-husband Jon, 38, admitted she "faked" being out of the house for a scene with the children and their nanny.
"We faked Janet being here while we were 'away,'" she wrote.
As RadarOnline.com previously reported, the shocking new book also contains alleged confessions of spanking and whipping the children, who were as young as 2 at the time.
After son Collin knocked highchairs to the ground, she claimed she "grabbed him and spanked him as hard as I could and thought I may seriously injure him so I sent him to his crib…. And whipped him into it very hard!"
Nine years later, Gosselin is now a single mom raising the children alone while consistently battling her ex in the press and in the courtroom.
They are reportedly fighting over custody of sextuplet daughter Hannah, now 11, who allegedly stayed with her father this spring without her mother's permission.