Exclusive
More Kardashian Fakery Exposed! Bruce's 'Girlfriend' Threatened To Sue 'KUWTK' Over False Storyline — Wasn't Dating Jenner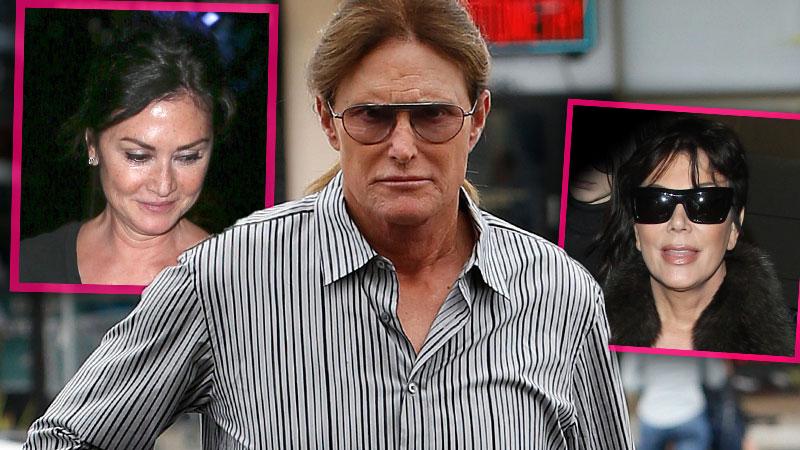 Bruce Jenner is an eligible bachelor even amid his sex change, but one woman is livid that she was linked to the former Olympian. RadarOnline.com has learned that Kris Jenner's former BFF Ronda Kamihira threatened to sue after the Kardashians created a fake storyline insisting she and close friend Bruce were dating!
Bruce's love life was a prominent topic in Sunday night's premiere episode, and insiders tell RadarOnline.com that the frequent censor beeps came after Kamihira threatened to sue E!, and Ryan Seacrest Productions if her name was aired.
Article continues below advertisement
"Bruce told Ronda her name had been mentioned extensively during scenes he shot with his step-daughter, Kim Kardashian and his ex-wife Kris Jenner," the insider revealed. "It was bad enough Ronda had to endure bad press last fall insinuating she was dating Bruce, which was totally false. However, once Ronda realized she was going to be thrown under the bus on KUWTK, her lawyer quickly fired off a letter to Ryan Seacrest Productions and E! threatening to sue if her name was mentioned."
"Producers had to re-edit the show before the premiere," the source said. "They had to bleep out Ronda's name, and make sure there were no references to her at all."
RadarOnline.com reported last fall that the supposed love connection would become a major storyline, and it all played out on air Sunday night.
Though Bruce claimed on camera that she was just a friend, Kris and her daughters blasted the former decathlete (who has been transitioning into a female) for his insensitivity.
During a tense argument between Kris and Bruce about his relationship with Ronda that played out on camera, the momager called him an "a**hole."
Raging Kris said, "You didn't take into any consideration any of our feelings and how this would affect us. You're kind of an a**hole. I'm sorry, that's the way I feel."
And though Bruce was spotted at Kamihira's birthday party earlier this month, the source said their relationship is strictly platonic: "Ronda has been very supportive to Bruce as he transitions into becoming a woman. They are just friends, and that is it."