Kate Plus 9? Gosselin Reveals Plan To Adopt Korean Baby In Private Diary Entry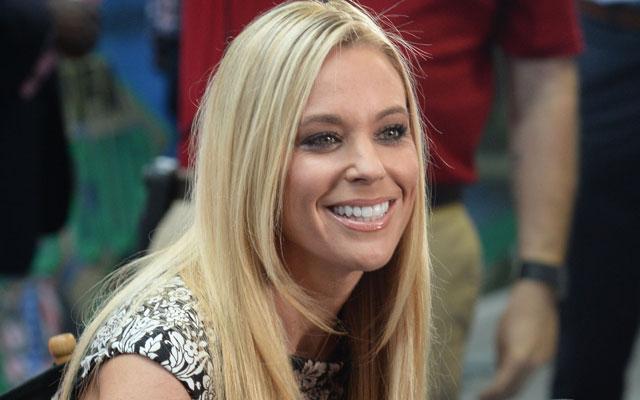 In her early days as a mom, Kate Gosselin had a shocking eight biological children under the age of 3.
The Kate Plus 8 star was often so angry and overwhelmed, she frequently "really, really lost it" and whipped the kids, she admitted in recently uncovered diary entries.
But in December 2006— when twins Mady and Cara were 6, and sextuplets Alexis, Hannah, Aaden, Collin, Leah and Joel were just 2— the reality TV mom was in talks to adopt a child from Korea, RadarOnline.com can exclusively reveal.
Article continues below advertisement
In Robert Hoffman's rerelease of his expose Kate Gosselin: How She Fooled The World, the author unveils the 40-year-old's secret journal page describing her yearning for a ninth child. (Kate did not contest the authenticity of the diaries, but claimed she was hacked.)
"Lately Jon and I have been talking about adopting our baby from Korea," she wrote in the December 24, 2006 entry, referring to her then-husband, Jon Gosselin, 38. "Jon is not totally opposed to the idea and is actually nicely entertaining the idea, which is quite nice for me!"
"I have always had the idea to adopt from Korea and the idea is not going away, nor the desire!"
She went on to pray for God to provide the "funds" and "continued desire" to make her dreams a reality.
Little did Kate know her life would come crashing down in upcoming years. In 2009, the couple split amid reports Jon was partying at local colleges and cheating with younger women.
With Jon out of the picture, Kate became a single mom to eight little ones— and it seems her adoption plans came to a screeching halt.