Hillary Clinton Asked NFL For Press Help After 2012 Concussion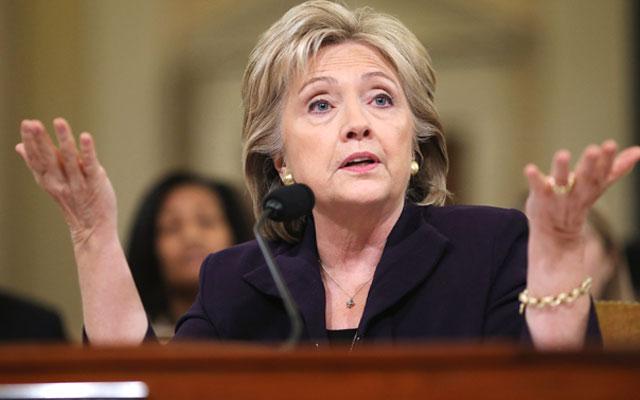 When Hillary Clinton fainted in 2012, suffering a concussion, one of her aides reached out to NFL Commissioner Roger Goodell to help squash any bad press.
In a slew of newly leaked emails, the presidential candidate and her aides discuss ways to minimize any media fallout regarding the incident.
"Having a cracked head is no fun at all," Clinton wrote in an email to aide Philippe Reines at the time of her concussion.
Article continues below advertisement
"I reached out to both the NFL commish Goodell (I remembered that his dad held your Senate seat) and Bill Frist," Reines replied to Clinton. "I enlisted their help in my ongoing efforts to undermine the John Boltons and Laura Ingraham's of the world who are belittling your health... just not letting these comments stand, no matter who says them."
Clinton's husband Bill later confessed that it took a good six months for Hillary to recover, as doctors found a blood clot in her right transverse venous sinus as a result of the concussion.
Though email chains reveal that Frist responded kindly to Clinton's request, offering any help he could, there is no record of Goodell responding to Reines' original email.