Hillary Clinton Posts Dolly Parton-Themed Birthday Party Pic From 1995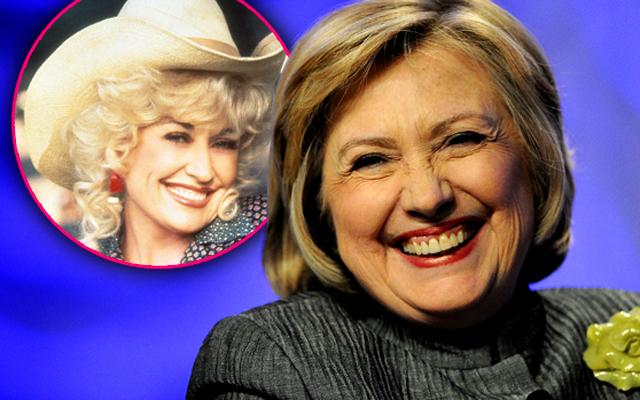 She may be running for president, but Hillary Clinton isn't afraid to poke fun at herself !
The 68-year-old posted an endearing #TBT this week of a long-forgotten costumed birthday party she shared with husband Bill, taking to Twitter to share the adorable memory.
"#TBT to the time Hillary had a @DollyParton-themed birthday party in 1995," she wrote of the snap.
Clinton is dressed to the nines, decked out in a Dolly Parton wig, cowgirl hat and showy red skirt. Meanwhile, Bill sported a cowboy outfit complete with a flannel shirt and metallic belt buckle.
Article continues below advertisement
Of course, the powerhouse political couple has had their fair share of ups and downs. As RadarOnline.com exclusively reported, Hillary once allegedly knocked her straying husband unconscious in the White House.
A top Washington source claimed that the incident, never before reported, occurred during one of the couple's many fights over the Monica Lewinsky scandal.
At least the pair seems to have reached happier times again, remembering their fun Dolly Parton-themed evening.
Interestingly, Hillary used Parton's hit song "9 to 5" during promotion for her 2008 run.