Dita Von Teese Slams Kardashians' Love Of Waist Trainers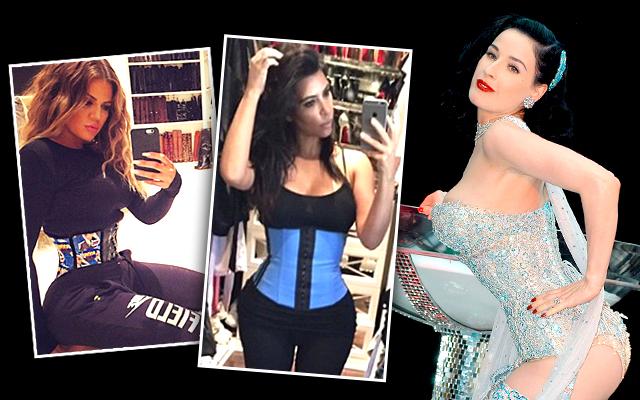 Dita Von Teese is keeping up with the Kardashians' fondness for waist trainers, — but the acclaimed burlesque dancer and model rolls her eyes at what she's seeing.
"I think it's funny because I'm watching, and it's like the blind leading the blind," Von Teese told the Huffington Post about the reality TV stars endorsing the stretchy undergarments designed to slim down one's waist. (For what its worth, the Kardashians are not the only celebs who have taken to wearing waist trainers: Kim Zolciak, Snooki and Amber Rose, among others, have been spotted wearing them.
Article continues below advertisement
"People that actually know a lot about corsetry are not the ones that are publicly speaking about it — and I'm seeing some of these corsets that they're saying are waist shapers and I'm like, 'That doesn't work," said the 43-year-old Von Teese, who once boasted a minuscule 17-inch waist.
Watch the video on RadarOnline.com
Comparing the waist shapers to "stretchy fabric," the Michigan-born beauty, who was once married to Marilyn Manson, advised those interested in the trend to "look into the real corset makers that have been doing it for decades and decades," adding, "There are lots of experts on it, but I don't know that you should be jumping on the bandwagon to sing the praises of corsets."
Summing up corsets as "a fast fix," Von Teese stressed that it's a long-term commitment to those interested.
"If you put on a corset and you pull the strings tight, you instantly have this silhouette and it's great," she said, "but it's not going to modify your body if you're not engaged in the serious regimen of it."