Exclusive
Open Relationship? Josh's Dad Defends Diane Amid Cheating Rumors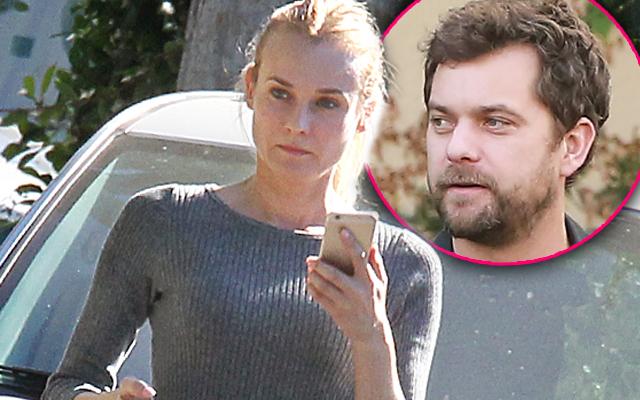 Joshua Jackson may be heartbroken over reports that his longtime girlfriend Diane Kruger was caught cheating with Norman Reedus, but his father certainly isn't! The Affair actor's dad, John Carter Jackson, told RadarOnline.com that he believes Kruger was simply "having a good time" with her costar.
"She was having a good time in the Village restaurant," Carter Jackson exclusively told Radar. "Josh would probably chuckle."
Article continues below advertisement
As RadarOnline.com previously reported, witnesses said that the German actress, 39, was all over Reedus, 46, after arriving at a village dive bar on Friday at around 1:30 a.m, at one point even straddling him in his chair.
But Joshua's dad isn't disturbed by the graphic accounts of the incident.
"Basically I think Diane was been a wonderful influence on Josh so I wouldn't say anything bad about her," he explained. "Josh is just, in Hollywood this is rare, a really good kid."
Carter Jackson, who has known his son's girlfriend since about 2006, said he believes that a relationship like theirs is especially unusual in Hollywood.
"Josh has been raised in a really tough business and I think he's really a sweet kid and I think Diane is too. So you see I'm not going to say anything about or my attitude towards the particular incident," he told Radar. "It's up to them. Both of them a really neat people though. And believe me, having spent so much time in Hollywood, there's a lot of people I would not say that about."
Utimately, Joshua's father said he wouldn't fault Kruger for her alleged misbehavior.
"He's wonderful and she's wonderful. If they had a good party in the Village I'm all for it," he said. "I had some wild parties when I was in the village, that's for sure!"