Report: Chris Rock Investigated For 'Child Trafficking' Of Young Girl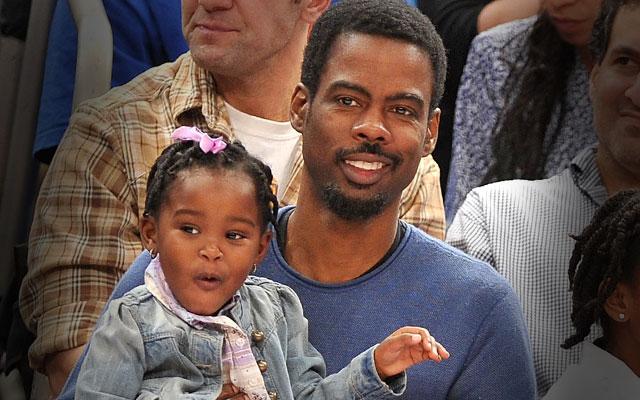 Chris Rock could be in deep legal trouble after South African and American officials recently began to look into whether or not he was involved in "child trafficking," revealed a government source.
The 50-year-old comedian and his now-estranged wife, Malaak Compton-Rock, 46, have been raising 7-year-old Ntombi-futhi Samantha as their own child in New Jersey since bringing her to the United States in 2008 on a tourist visa, claimed the Daily Mail. The couple has two other daughters together — Zahra, 10, and 12-year-old Lola.
Article continues below advertisement
The publication reported U.S. officials became suspicious and contacted Hawk, elite South African police, when the couple split after 19 years of marriage and Compton-Rock began the process of officially adopting the young girl.
"It sounded like a strange case and it has been flagged up to us. We are awaiting more details from Home Affairs who are looking into how this came about," a source within Hawk told the Daily Mail, adding South Africa's Department of Home Affairs has also become involved in the investigation.
"Whatever arrangement there was between the Rocks and the parents of the child, laws are in place to prevent parents from allowing their children to travel overseas indefinitely with third parties," continued the source.
'"It seems there has not been regular contact with the biological parents and if money changed hands, or even gifts in return for the child staying with other people overseas, it sounds very much like child trafficking."
Article continues below advertisement
The feuding couple has floated various stories regarding Ntombi over the years.
In 2010, Rock's spokesperson said Ntobmi was "the daughter of a family friend from South Africa who Compton-Rock met through her charity endeavors."
And Compton-Rock recently claimed via her lawyer, "While the adoption by Malaak is not yet finalized, it is actively in process under the rigorous guidelines and safeguards of international adoption policy."
"The child is in the country lawfully with the written consent of her birth parents, and while here, has been cherished and adored by the entire Rock family,' added her lawyer.