Exclusive
Custody War & No Prenup! Chris Rock's Divorce Turns Nasty — Read The Legal Documents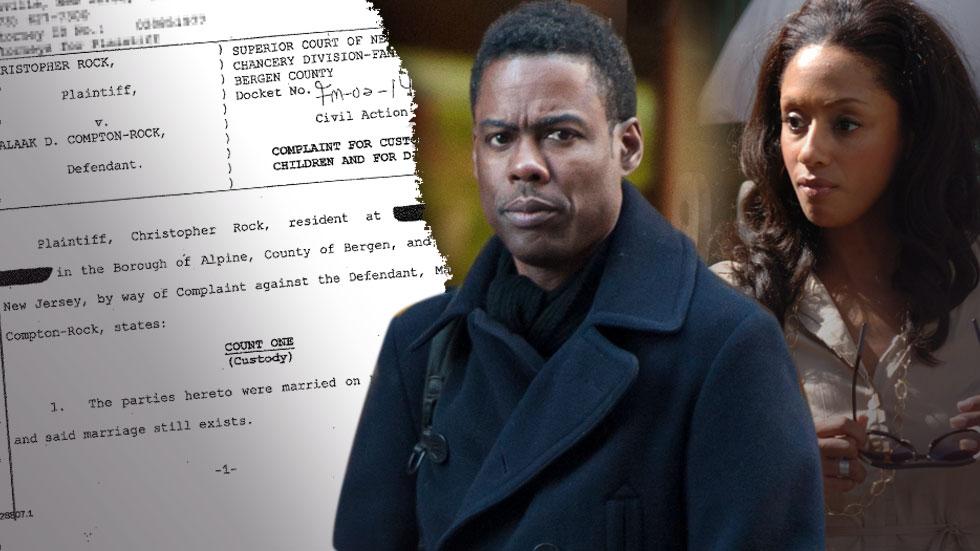 Chris Rock's divorce from his wife of 19 years, Malaak Compton-Rock, is taking a nasty turn.
RadarOnline.com has obtained court documents that the comedian is seeking joint custody of their two daughters, Lola 12, and 10-year-old Zahra, and accusing his baby mama of not allowing him to see the girls as much as he would like.
According to the legal papers, "Malaak Compton-Rock has repeatedly refused to permit Chris Rock normal and usual access to the children and has acted in a manner detrimental to the children's best interests."
Article continues below advertisement
Futhermore, the papers state that "Malaak Compton-Rock's conduct as aforesaid will be further disclosed by continuing discovery and is directly contrary to the best interests of the children."
Rock, 49, and his 45-year-old ex, married in 1996. As RadarOnline.com reported, Rock filed for divorce just before Christmas, revealing that they had a prenuptial agreement but that it expired on their 18th-wedding anniversary last year.
The two will likely enter into a bitter battle over the star's fortune. Rock fired the first shot by insisting that his wife has the "ability to work and contribute to her own support."
He also claimed she should be responsible in part for "the support and other financial needs of the children."
It appears Compton-Rock is up for the challenge of a fight. "Being fortunate enough to lead a life of service by working with those most vulnerable makes me well aware of life's blessings, even when faced with difficulties," she said in a statement.