Chelsea's Ex Adam Confesses Aubree Is Confused About Who Her Father Is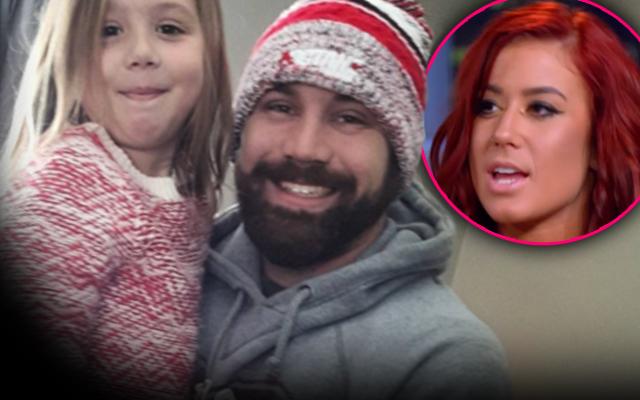 Last season on Teen Mom 2, Chelsea Houska revealed that her 6-year-old daughter Aubree with ex Adam Lind was planning to start calling her boyfriend Cole DeBoer "dad" when he moved in.
Well in a shocking turn of events, Lind, 26, has admitted that their daughter got confused about who actually was her father.
"BTW everyone aunree does NOT call Cole dad.. Nor she's even want too ..." he captioned a picture he posted on Instagram of Aubree.
Article continues below advertisement
According to Lind, he had to sit down and explain to Aubree that he held the title of "dad."
"I asked Aubree about it cuz she seemed confused ..." he said. "So I helped my 6 yr old from being corrupted thinking another man will step in and take my place ..."
He said that Aubree quickly understood the difference between him and DeBoer.
"Aubree is smart and she knew right away who her real daddy is..." he wrote.
Lind then hated on Houska and the hit MTV show.
"Chelsea only asked Aubree that for drama of the stupid worthless tv show y'all are glued too..." he said.
As RadarOnline.com previously reported, Lind vowed earlier this year to take Houska, 24, to court once again to demand custody of Aubree.
He also went so far as to claim on social media that he had gotten custody of his other 2-year-old daughter Paislee from his ex Taylor Halbur, but did so under false pretenses.
Article continues below advertisement
Do you think Aubree should continue to call her Lind "dad" — or has he overstepped his role as father?