Chelsea Clinton Pregnant Again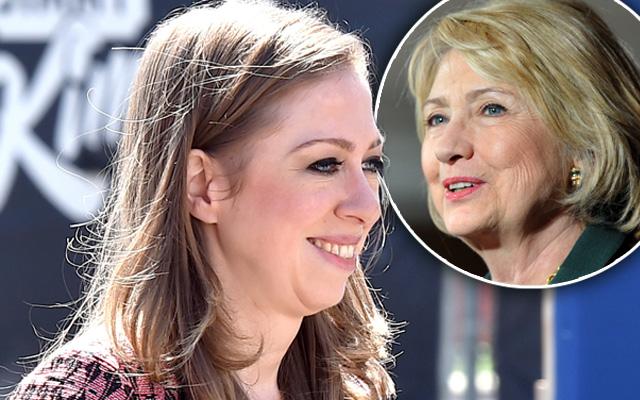 This presidential campaign cycle is shaping up to be a battle of the baby bumps! Three months after Donald Trump's daughter Ivanka announced her latest pregnancy, Hillary Clintons' daughter Chelsea just confirmed she's pregnant again too.
Chelsea, 35, announced the news on Twitter Monday afternoon:
"Next summer, Charlotte is going to be a big sister!" she wrote. "Feeling very blessed & grateful this holiday season."
Article continues below advertisement
But was it just a happy surprise? In July, The National ENQUIRER reported that Hillary's campaign advisers had been pushing her daughter to expand her family.
"She really needs to soften her image," a campaign insider told The ENQUIRER.
"Some photographs of the doting grandmother with Chelsea's brand new baby should do the trick!"
Indeed, Hillary was quick to fire off her own excited tweet about the news:
"Your dad and I could not be happier for you, Marc, and Charlotte," she wrote. "We're so excited to meet our second grandchild!"
Chelsea and her husband, Mark Mezvinksy, welcomed daughter Charlotte in September 2014.
Story developing.