Exclusive
Charlie's Ex Claims He Relapsed On Crack, Forgot To Take HIV Meds!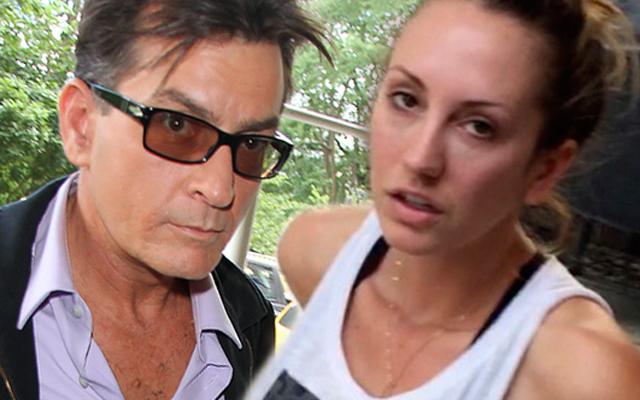 Article continues below advertisement
The court documents, obtained by RadarOnline.com, state that during January 2014, Charlie admitted to Scottine "that he had relapsed on crack cocaine ... that he had used crack cocaine at least three times that month."
"He begged for forgiveness," the documents state, and told Scottine "that he was going to make serious efforts to get his life under control, and that he desperately wanted to be sober." But the lawsuit claims it wouldn't last.
"Sheen's violent outbursts would typically be followed by days or weeks of sober behavior," the documents continue. "He would be loving and charming and sweet to Scottine ... But a pattern was emerging: Just as everything seemed fine and stable, Sheen would once again drink or use drugs and often on those occasions he would turn violent or abusive..."
Worse, she claims, "Between July and September 2014, Sheen became increasingly less responsible in taking his HIV medication as a result of his illegal drug use."
Article continues below advertisement
Charlie claimed during his TODAY show interview last month that he has never missed a dose, but the documents claim, "This was typical, as whenever Sheen's illegal drug use would get out of control. He would routinely fail to take his HIV medication."
Scottine claims she would ask him "if he was taking the medication, and he would convince her he was, but then she would determine later that, in fact, he was not taking it at certain times."
"This was very concerning ... as he put her at substantial risk of contracting HIV by not taking his medication."
As RadarOnline.com reported, Scottine claims in the lawsuit that she and Charlie had unprotected sex throughout their relationship. His ex, Bree Olson, also claimed that she had unprotected sex with him as well, and that she feared she had contracted AIDS. Charlie's camp claimed he did not have it when they were together.