Jealous Much?! Caitlyn Jenner And BFF Candis Cayne Fighting Over Relationship With Kris Jenner!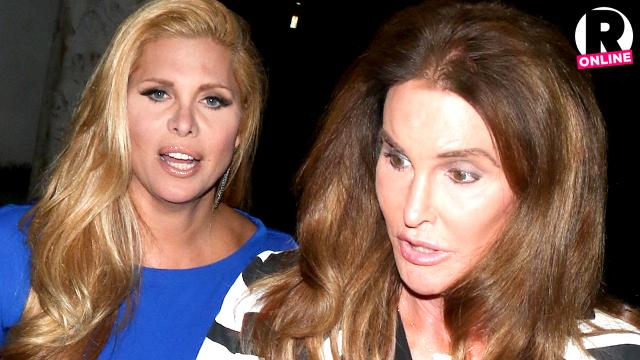 Caitlyn Jenner has made a lot of big changes in the past few months, but even though she has undergone gender reassignment surgery and finalized her divorce, that doesn't mean that she is ready to completely shut ex-wife Kris Jenner out of her life — much to the chagrin of new bestie Candis Cayne!
As RadarOnline.com reported, Kris has not always had an easy time accepting that Bruce was gone and that Caitlyn was here to stay. Through a difficult transition, and in the absence of understanding from much of her family, Caitlyn leaned on new friends like transgender model Cayne. But now, as Kris begins to warm to Caitlyn, sources say that Cayne has gotten territorial over her new gal pal. "Things started to get tense between them after Caitlyn sat down with Kris," the insider said. "After that, Candis says Caitlyn's changed and not in a good way."
Article continues below advertisement
During their marriage, Caitlyn (then Bruce) complained constantly about Kris's controlling ways, and now Cayne worries that Caitlyn is going to get bossed around too, the source said: "Candis still thinks Kris has a hold over Caitlyn because all of a sudden she's back in her life and taking orders from her – and Candis couldn't sit back and say nothing."
But as well-intentioned as Cayne may be, Caitlyn has taken a stand to let her friend know that she is the boss of her own life. "Candis thinks Kris is manipulating Caitlyn again via guilt trips and trying to control her, but Caitlyn thinks Candis needs to back off because she's being really small-minded. She told her she'll always value Kris's advice, but she's wrong to not think she's immune to Kris's games. Unfortunately Candis isn't convinced at all."