Exclusive
Corey Vs. Caitlyn! Kris Jenner Tries To Stop New Boy Toy From 'Confronting' Her Ex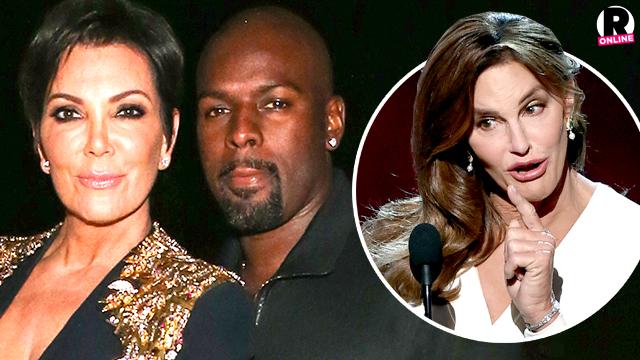 Caitlyn Jenner is thrilled to finally be voicing everything she couldn't before — and that has Kris Jenner's boyfriend steaming mad!
RadarOnline.com has learned that Corey Gamble has been trying to keep quiet about Caitlyn's public and private swipes at Kris, but he recently reached his limit and absolutely exploded.
"Corey shocked everyone with his anger, because he's normally so quiet and lets everyone get on with things," a family insider tells RadarOnline.com.
Article continues below advertisement
The final straw for Gamble was when he got wind that Caitlyn, 65, said she'd love to go to their nuptials. "He's been quietly simmering away while Kris gets slaughtered in the media over her so-called treatment of Caitlyn while they were married, and Corey finds it crazy that she thinks she would be welcome at their wedding!"
As RadarOnline.com has reported, Kris, 59, was stewing over how Caitlyn instantly rose to greater fame during her transition from male to female and won a host of new fans — and it turns out 34-year-old Gamble is just as irritated.
"He hates how everyone's taken Caitlyn's side and can't believe what's being said about Kris," notes the insider. "Kris is holding him back, but he's one step away from confronting Caitlyn himself and telling him to shut the hell up about Kris or anything to do with them."