Backlash! Trans Activist Says About Caitlyn: "I Don't Think That Her Story Connects With People'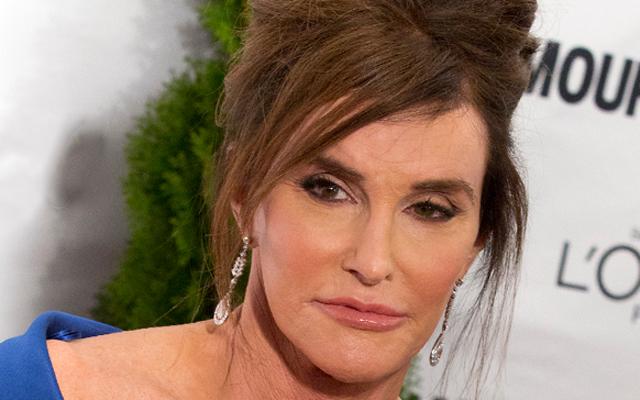 Caitlyn Jenner has won several Woman of the Year awards in recent months, but increasingly, she faces backlash from the transgender community and LGBT supporters at large. As the tide of criticism grows, RadarOnline.com spoke exclusively to a leading Trans activist who claims her visibility and remarks have created "backlash" in the community.
The I Am Cait star made strides during her reality show to reach out to the transgender community about issues beyond just shoes and makeup, but her efforts have not always been favorably received.
Article continues below advertisement
Attorney and Professor Kylar W. Broadus, the first openly transgender person to testify before the Senate during a hearing on the Employment Non-Discrimination Act (EDNA), gave an interview on the radio show One On One With Jasper Cole, where he spoke candidly about the increased visibility of the trans community and Caitlyn Jenner.
"It's a mixed bag," Broadus said about the attention the former Olympian has garnered. Broadus said it's hard for most trans people to relate to Caitlyn Jenner because they make less than $10K a year, and don't have access to the same resources. "They cannot get a job because people will not hire us," he said. "Most of us are in the shadows, (and work the) underground economy." He added, "Her story doesn't connect people to them – that are trans."
On the backlash of Caitlyn Jenner:
"I think that Caitlyn has raised the visibility on one hand, and she's certainly reached a dollar level of people we would have never reached before. On the other hand, there's always a danger when people, anyone comes out."
Broadus sympathetically said that Caitlyn Jenner has stumbled in the press with her remarks, but it's part of the learning curve of being trans. He continued, "There's a lot of self learning that goes with this (transitioning) and there is no manual."
Article continues below advertisement
He added the trans community is sadly suffering from the backlash of visibility, because the majority of trans people have no rights, and "most of them are homeless, starving, and without jobs."
On the positive side, the "visibility brings the dialogue, and as I said, Caitlyn has taken us to a different … income level of people that say 'Wow, this can happen to anybody. This can be in my home,'" he said.
As being trans becomes more mainstream, Broadus said the backlash is to be expected. "It's like the storm before the calm," he said.
Broadus addressed the record year for anti-transgender violence, saying "we're in a crisis. We are in an epidemic; actually a pandemic that spans the globe in that brown and black bodies particularly in the trans movement are being killed," he said. "We are treated as non human."
"We've come a long way, baby!" he said, "but, there's a long way to go."
For more of Broadus interview, visit www.ubnradio.com, also available on iTunes.